Contents
the Bugatti revue The worlds first on-line Bugatti focussed magazine!

All Bugatti types with technical caracteristics, ilustrated

Bugattis by chassis numbers

Picture Sheets of the Bugattis, per Catagory

Information on the Bugatti types is also included!
Jacob Munkhammar Bugatti site
This site was missed since 2001, I put it back on line, thanks to Pascal van Mele, the version is of January 2001!
Especially the the Hunting for Bugatti Information, "Everything Bugatti" (articles) and the Bugatti cars database are of the most interest, but you will find much more!!!
However, of course Jacob does not respond to mails anymore, some older links may not work, the Pim Faber books, models and stamps databases do not work, and the Hunting Bugatti Questions are not followed up. As a service, I will post all answers to his existing questions on my pages, new questions will be published on my site also!


Bugatti up to date information / News.

Bugatti Commercial / Merchandise.

Bugatti special garages special pages

Archive of older articles and information
---
Bugatti news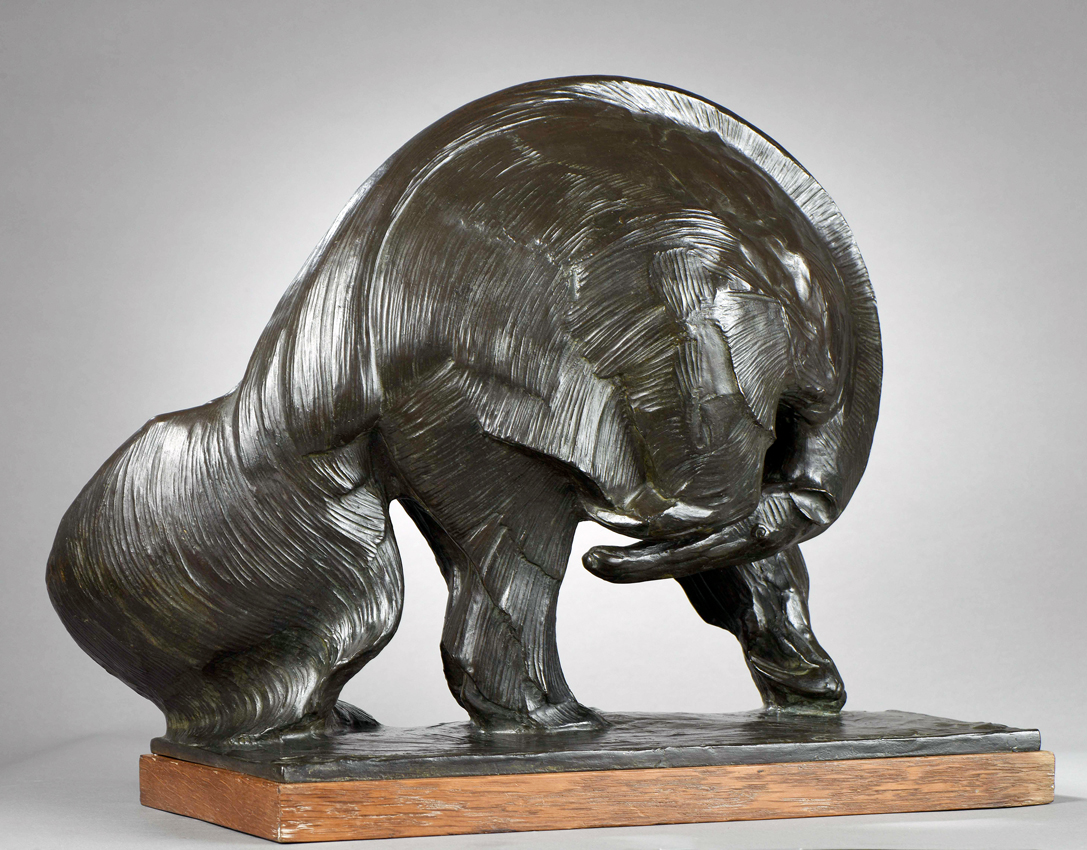 December 18, 2016

Giant price for giant anteater – Rembrandt Bugatti bronze takes €1.2m at Paris auction

This Rembrandt Bugatti bronze of 'The Giant Anteater' (Le Grand Fourmilier) more than lived up to its status as the potential star at a recent auction in Paris.

The sculpture went under the hammer in the first 'prestige' auction to be held by the new Paris auction team of Guillaume Crait and Thomas Müller on December 2 at the Hotel Drouot.

In a full room, it drew strong demand and easily overtook its €600,000-800,000 estimate before it was knocked down at €1.2m (£1m), the highest sum paid for the sculptor's work at auction in France.

The 19in (47.5cm) wide patinated bronze was a lost-wax cast by the Hébrard foundry from pre-1934 and was numbered 5 on the plinth. It came from a French collection, was signed R Bugatti and stamped with the Hébrard seal.

Bugatti created this model in 1909 when he was 25 years old and had already been fascinated for some years by exotic animals which he regularly went to observe at the Jardins des Plantes menagerie in Paris and the Antwerp Zoo.

He shows the anteater bent to lick its paw, a pose that accentuates the creature's natural circular geometry.
---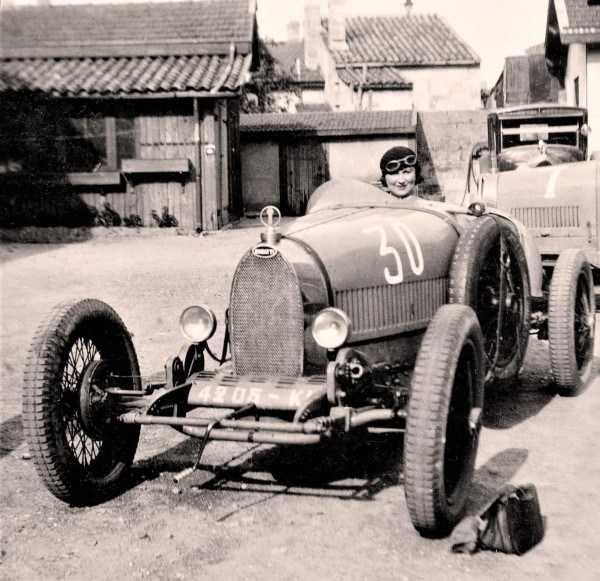 December 17, 2016

Arizona Concours d'Elegance to highlight women in motorsports

Top photo: Anne Rose Itier sitting in a 1927 Bugatti Type 37A.

The history of motorsports usually revolves around men who became heroes behind the wheel.

However, this year's Arizona Concours d'Elegance features a panel discussion that looks into the exciting lives of women who raced professionally since the 1920s, and made their marks in a man's world.

"Legends: Pioneer Women in Racing" is one of three panel discussions that took place Saturday, Jan. 14, on the eve of the Arizona Concours Sunday, Jan. 15.

Both the discussions and the fourth annual Arizona Concours will be at the historic Arizona Biltmore Resort in Phoenix, once again leading off the Scottsdale/Phoenix area's famed Classic Car Week of auctions, parties and events, according to a press release.

The "Legends" panel will include veteran race driver Janet Guthrie, the first woman to compete in both the Indianapolis 500 and the Daytona 500 in the 1970s, and Miranda Seymour, an acclaimed author whose book, Bugatti Queen, explores the life of Hellé Nice, the famed French woman racing driver who competed in the 1920s and 30s.

Another female racing star, Lyn St. James, also of Indianapolis 500 fame, will moderate the discussion, the release states.

Along with the discussion will be several pre-war Bugattis raced by famous woman drivers:

1925 Bugatti Type 35 (from the collection of Jan Voboril) driven by Elizabeth Junek — One of the most renowned female racing drivers of the period. She would often accompany her racer / husband Cenek Junek on his motoring exploits in their Bugatti Type 35. Her most famous race was the 1928 Targa Florio, which she led until the final lap before succumbing to mechanical troubles.
1927 Bugatti Type 37A (from the collection of Andrew Larson) driven by Anne-Cecile Rose Itier — From the late 1920s to the early 1950s, Anne-Cécile Itier was the most active female racing amateur in France. She participated in everything from Grand Prix racing to hill climbs and rallies. She entered Le Mans five times – a female record – and ran the Monte Carlo Rally seven times. Her peers were Hellé Nice and Elizabeth Junek.
1927 Bugatti Type 35 (from the collection of William "Chip" Connor II) driven by Hellé Nice — A talented and beautiful race car driver, Nice was a true pioneer of the sport in her day. She owned and raced this Type 35 in the early 1930s, competing at prestigious international circuits like Le Mans, Reims and Monza. Nice would develop a close association with the Bugatti marque, leading to her nickname, "The Bugatti Queen."
1955 Maserati 250F (from the collection of Bill Pope) driven by Maria Teresa de Filippis — The first women to have raced in Formula One. After her retirement, and as a sign of tremendous respects, she was awarded the title of Honorary Chair of both the Maserati Club and the Formula One Grand Prix Drivers Club.
1967 Ferrari NART Spyder and 1960 OSCA Formula Junior (from the Collection of Lawrence Auriana) driven by Denise McCluggage — An automotive journalist and race car driver, she is the first automotive journalist inducted into the Automotive Hall of Fame.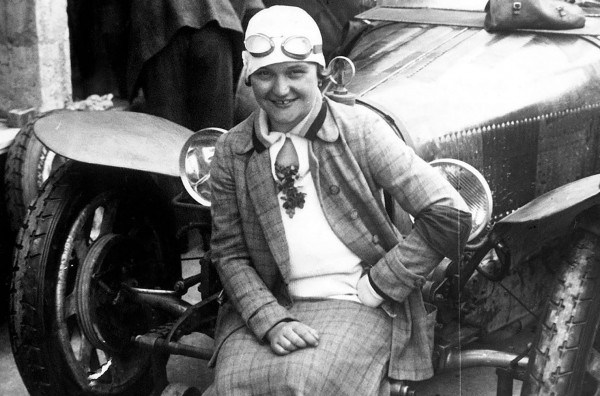 Elisabeth Junek

According to a release, another Saturday panel discussion, "Driven: The Passion Driving Race Team Owners," will include renowned motorsports team owners Chip Ganassi and Bobby Rahal.

Ganassi, is one of the 50 most-influential people in the auto industry according to Complex magazine, is a motorsports legend who currently has teams racing in NASCAR, IndyCar, IMSA, FIA and Red Bull Global RallyCross.

Rahal was a three-time CART Indy racing champion and an Indianapolis 500 winner when he joined up with late-night host David Letterman, and now Mike Lanigan, as a team owner in 2002. Rahal Letterman Racing won the 2004 Indianapolis 500 with driver Buddy Rice.

The Saturday panels start at 9 a.m. with the annual Phoenix Automotive Press Association (PAPA) preview of the seven collector car auctions that take place later in the week. The discussion features well-known collector car industry writers and commentators.

For more information and to purchase tickets, visit www.ArizonaConcours.com.
---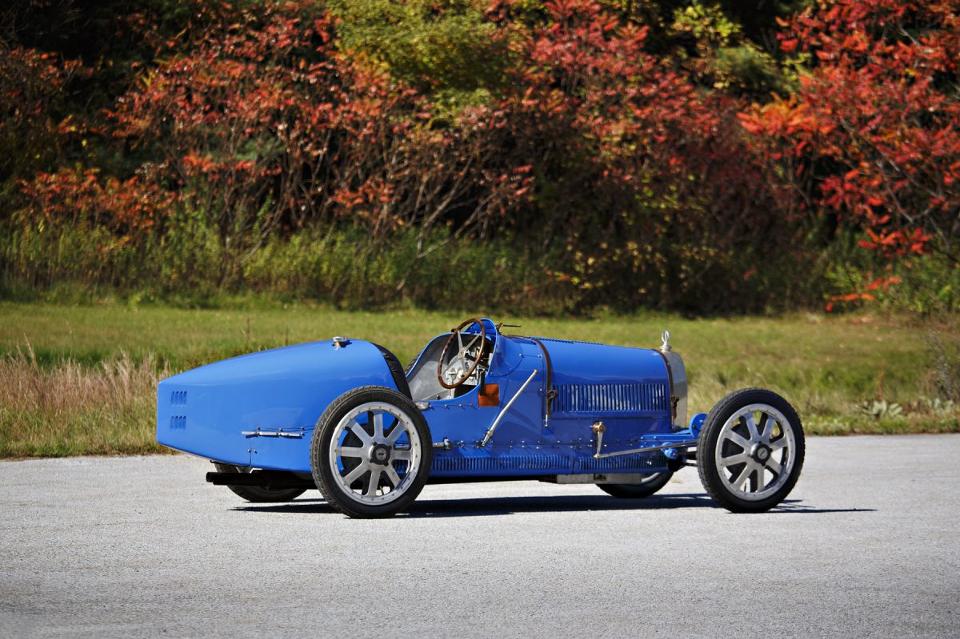 December 4, 2016

First Look at Gooding Scottsdale 2017 Auction Lots, Including 3-Owner Bugatti Type 35

Scottsdale is coming up in January. Gooding has three exemplary pre-war sporting vehicles that represent good value. Any of these cars would be welcomed in vintage rallies around the world. First, a 1925 Bugatti Type 35 Grand Prix with an estimate of $2,600,000-$3,200,000. Chassis 4487 was sold new in Paris to American Standard Oil heir, Wallis C. Bird. Bird garaged the car at his famed "Farnsworth" mansion in Long Island, New York. He raced the Type 35 on several occasions in ARCA events on the East Coast (Mr. Bird's ARCA racing plaque is still affixed to the dash) before passing away in 1941 in an aviation accident. The Bugatti sat among his stable of exotic automobiles until 1961, when his wife, Marjorie Winifred Bird, passed away.

Following her death, the Bird estate held the "Car Auction of the Century" where 4487 was purchased by pioneering collector Henry Austin Clark. The current owner purchased the car from Clark over 35 years ago and 4487 has been in his loving care ever since. With just three owners from new and in exemplary condition, 4487 represents the purest expression of the original Type 35 Grand Prix. Finished in French Racing Blue, it is a sensational example retaining its original chassis, bodywork, engine, and distinctive early-production features.

Three-owner 1925 Bugatti Type 35 Grand Prix comes to Gooding & Co.'s Scottsdale auction. Type 35 is the definitive Bugatti, an ultra-lightweight design that racked up approximately 2000 victories in competitions great and small in a range of categories, from sports car and Grand Prix racing to hillclimbs. Estimate: $2,600,000-$3,200,00. (Photos by Brian Henniker. All images copyright and courtesy of Gooding & Company.)
---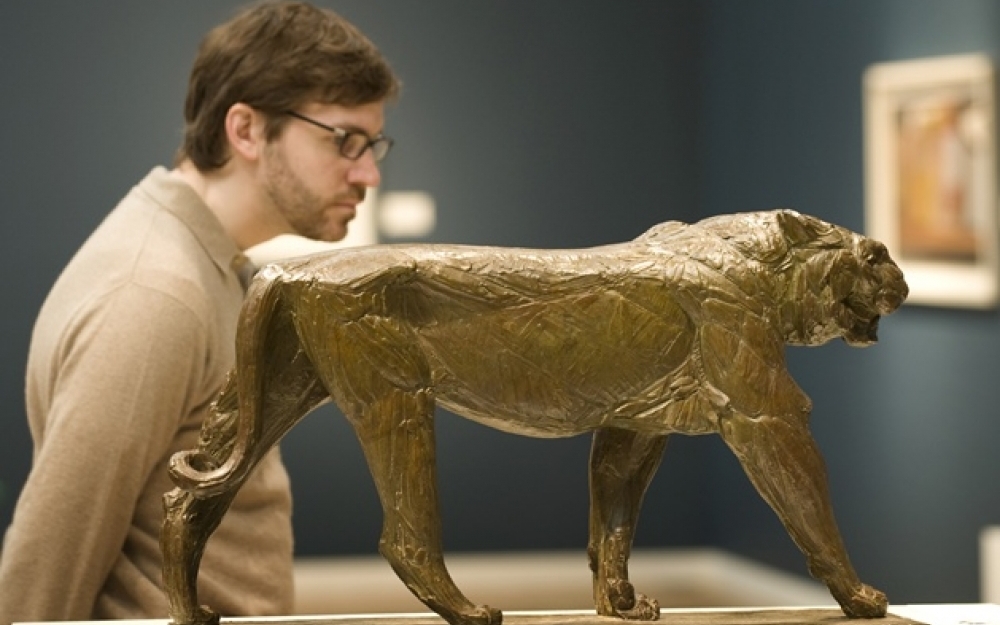 December 4, 2016

Auction of Rembrandt Bugatti sculptures fetches 5.22 million.

Thirteen bronze statues of Italian sculptor Rembrandt Bugatti Tuesday evening in Paris went under the hammer for 5.22 million euros. Reported by auction house Christie's. Most of the statues belonged to the French actor Alain Delon.

The thirteen works were part of a batch of seventeen sculptures. The sculpture of a panther playing with a ball is with 962.500 euros the most expensive, and the sculptures "Two panthers" and "Young Girl" went under the hammer for respectively 902 500 and 872 500 euro.

Actor and businessman Alain Delon, who is a big fan of the art of Bugatti, in recent years has put up a lot of his collection for auction. Besides the works of Bugatti he auctioned off a large part of his paintings, the content of his winecellar, his watches, his arms collection and his Ferrari.
---
December 4, 2016

Fernando Alonso edges Facundo Pieres in Bugatti-polo encounter.

Before he encountered wet weather at the Brazilian GP, Fernando Alonso, the two-time Formula One champion, turned back time and stepped inside a 1930s Bugatti for a promotional event in Argentina.

Of course, he wasn't going to race on his own. Beside him stood Argentinian polo star Facundo Pieres, with the Bugatti going up against a speedy pony.

The race took place on a straight stretch of the Owners Club outside Buenos Aires, while Alonso admitted that the promotional event was one of the more enjoyable he had experienced.

Alonso, who last won an F1 title a decade ago after back-to-back wins in 2005 and 2006 with Renault, just shaded the race after Pieres took an early lead.

But the event clearly paid dividends for Pieres.

The Argentinian, who has had to live in the shadows of rival Adolfo Cambiaso in the last three years during the Argentine season, came out on top when Ellerstina finally ended the run of La Dolfina at the Hurlingham Open.

Editor: Ettore would have liked such a race! Except for the fact that the Bugatti is probably a Pur Sang...
---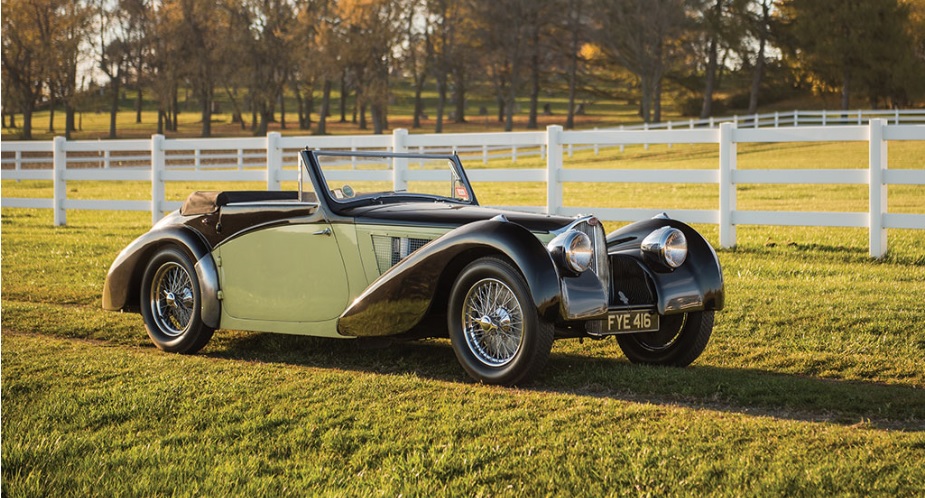 December 3, 2016

Bugatti Type 57S Cabriolet Van Vooren to be auctioned

RM Sotheby's will auction this 1937 Bugatti Type 57S Cabriolet by Vanvooren in their Amelia Island sale on March 11, 1927

Chassis no. 57513
Engine no. 21S

RM Sotheby's has started lining up its consignments for its Amelia Island auction this coming March, and the highlight will surely be the Bugatti you see here.

A rare Type 57S Cabriolet from 1937, chassis number 57513 is one of only three ever made with bodywork by Parisian coachbuilder Vanvooren. Never completely restored, this Bugatti is highly original and well-documented, and is now being offered for auction for the first time in its 80-year history.

Given its elegance, rarity, and history, RM expects the Bugatti to bring in a solid $8.5 million when the gavel drops at its 19th annual auction at the northeastern Florida venue. That's within spitting distance of the $8.7 million paid for a Type 57SC Atalante in 2013 at Gooding & Company's Pebble Beach auction in 2013, and the 57SC Sports Tourer that Bonhams sold at Amelia Island last year for $9.7 million.

The French cabrio won't be the only pre-war classic up for grabs at the event, though. Joining it will be a 1930 Stutz Model M Supercharged Coupe with bodywork by Lancefield Coachworks. Impressive and imposing, it's tipped to sell for upwards of $1 million. There'll also be a 1933 Cadillac V-16 All-Weather Phaeton, one of the few of its kind to have survived in tact, valued at $400-500k.
---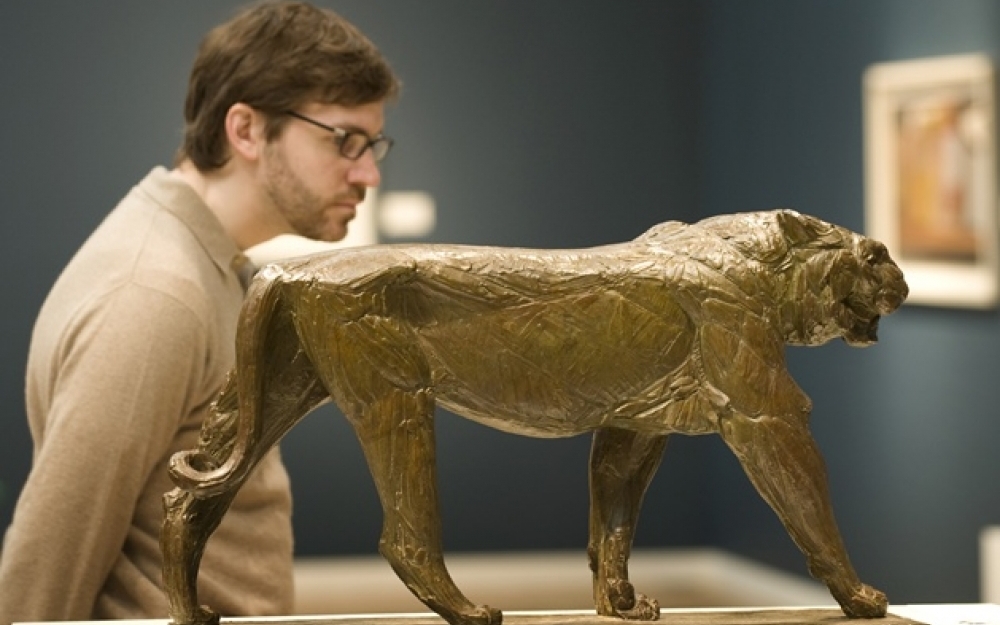 November 1, 2016

Alain Delon to sell collection of Bugatti sculptures

Veteran French actor Alain Delon said Tuesday he is putting his collection of a dozen bronzes by the Italian sculptor Rembrandt Bugatti under the hammer.

Two leopards cast in 1913 by the artist brother of Ettore Bugatti, who founded the famous luxury car maker, are expected to make 1.2 million euros ($1.3 million) at Christie's in Paris next month.

The auction house said another rare bronze of a woman could reach 600,000 euros.

Delon, 80, who was once called "the most handsome man ever", has been gradually selling off his art, car and gun collections, saying: "I have accumulated mountains of things. I prefer to leave the money to my children."

Christie's, which is organising a major Bugatti sale on November 22, said the actor "has always been passionate about the artist who killed himself aged 31 during World War I", and who was best known for his wildlife sculptures.

The elephant sculpture that sits atop the radiator of the classic Bugatti Royale was designed by the artist.
---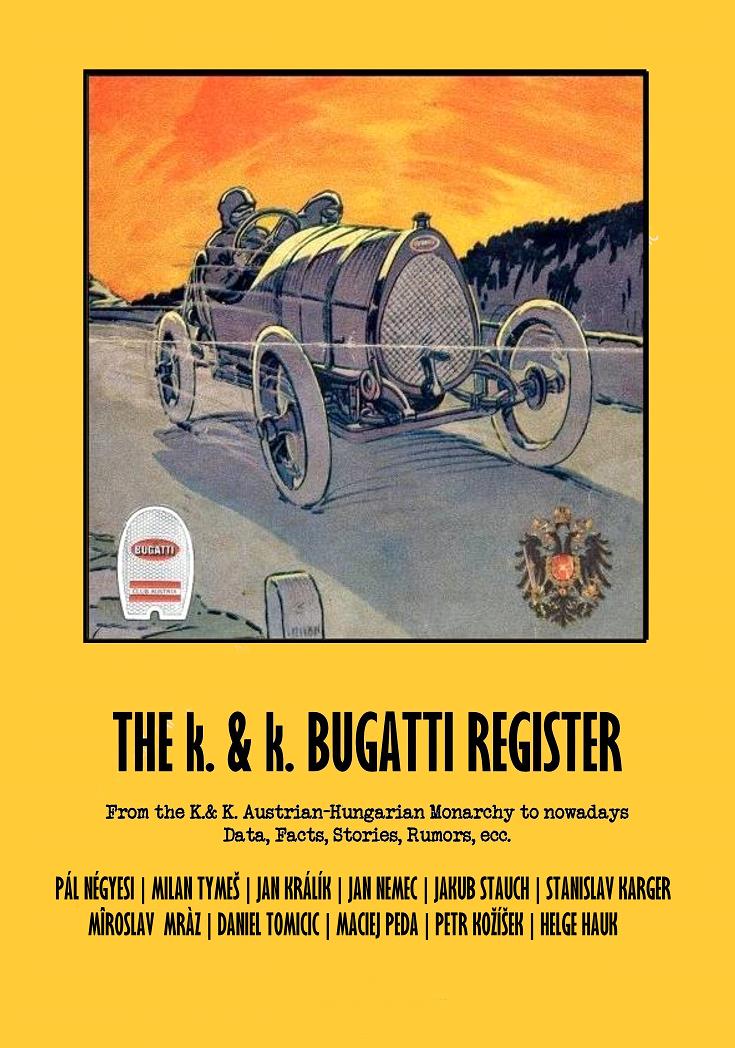 October 28, 2016
"K&K Bugatti Register" almost ready
From Helge Hauk
We now are very soon before printing of the "K&K Bugatti Register", it will have more than 900 pages, shared in 2 Volumes with a common slipcase. 500 numbered copies will be sold. The shop price will be € 200.- (+ post&package).
For all those, who will preorder and prepay the books until 10 th of November 2016 – we have to cover a part of the printing costs by payment in advance – the special price will be € 180.- + p&p!
Please confirm your preorder to me ( dr.hauk@chello.at ), you will receive via e-Mail the bank data for prepaying! Also PAYPAL to our editor is possible.
The "K&K Bugatti Register" will be delivered this year!
K&K means "Kaiserlich & Königlich", a part of the name of the "K&K Austro-Hungarian Monarchy". We are covering a major part of Mid-Europe, that's Austria, Hungary, Czechoslovakia and other parts of the former Monarchy and the following nations, from the beginning to nowadays. About 300 classic Bugattis, some described with full history, others with less history, many, many never before published period photos and documents of private sources, as well as pix from unidentified cars.
p&p for Europe is €20.-, overseas shipping is € 40.-
Helge Hauk - www.bugatti-club-austria.at
See also: THE k. & k. BUGATTI REGISTER by PÁL NÉGYESI, MILAN TYMEŠ, JAN KRÁLÍK, DANIEL TOMICIC, HELGE HAUK
---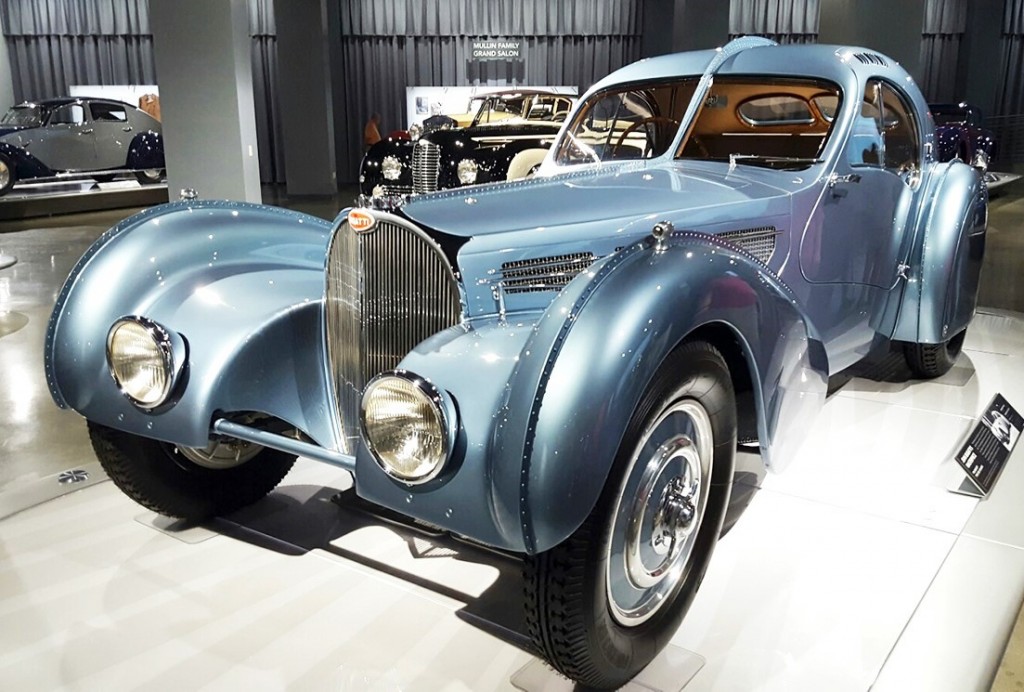 October 28, 2016
Jean Bugatti's masterpiece, the 1936 Type 57SC Atlantic, to star at Arizona Concours d'Elegance in January
The Arizona Concours d'Elegance, a celebration of fine automobiles at the historic Arizona Biltmore Resort, has announced that the magnificent 1936 Bugatti Type 57SC Atlantic coupe from the Mullin Automotive Museum will be shown at the Concours on January 15, 2017.
One of the greatest automotive jewels of the Art Deco era, the Bugatti Atlantic will star in a special class of Bugatti automobiles, adding its elegant form to the Art Deco ambiance of the Arizona Biltmore, which was completed in 1929.
---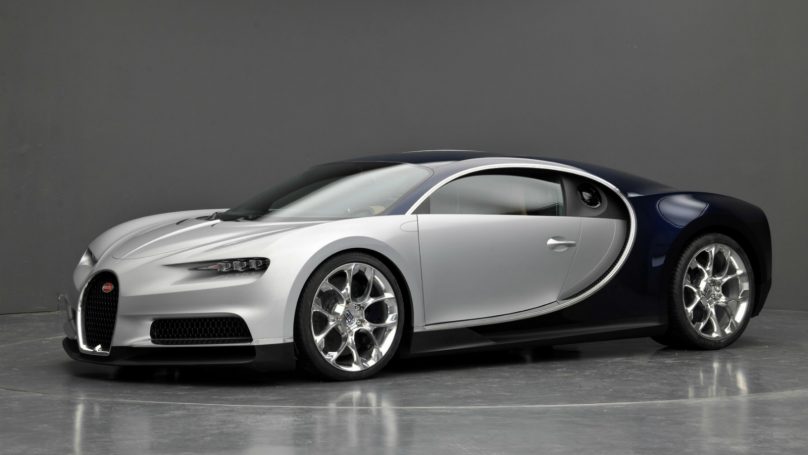 October 28, 2016
German Design Council honours Bugatti
An international jury has named the Bugatti Chiron as the winner in the "Exterior Premium Brand - Luxury" category.
The world's most powerful, fastest, most luxurious and most exclusive production super sports car has the best design in the world.
In its "Automotive Brand Contest", the German Design Council honours outstanding product and communication design in the automotive industry every year.
At this year's awards ceremony, the Bugatti Chiron was selected by the jury as the winner in the category "Exterior Premium Brand – Luxury."
The awards ceremony was held on the occasion of the Paris Motor Show.
In the category of "Exterior Premium Brand – Luxury", which takes a closer look at the exteriors of all vehicle classes under the aspect of elegant design, the Chiron convinced the jury.
The Automotive Brand Contest is held annually by the German Design Council.
As the only impartial design competition for automobile brands, it has rapidly established itself as one of the world's most important competitions in the industry.
"The Bugatti design team is extremely pleased about this award," said Achim Anscheidt, Chief Designer of Bugatti, at the awards ceremony held in Paris on Thursday evening. "The stylistic challenge posed for us designers by the tension between Bugatti's traditional brand DNA and the need to adapt the exterior design of the car to the technical requirements of this ultimate 1,500 PS super sports car was enormous. Honours like this and the extremely positive reaction of our customers and fans to the Chiron confirm that we adopted the right approach."
---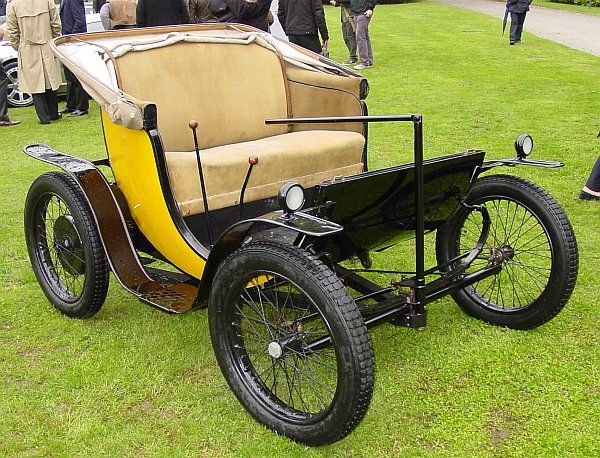 October 23, 2016
Bugatti Developing 800 HP All-Electric Supercar
Bugatti, maker of the world's fastest and most expensive production vehicle, is experimenting with an electric powertrain that delivers 597 kW of power. That's roughly 800 horsepower!
Auto Express reports that engineers from the Volkswagen-owned company have fashioned their prototype after Audi's R8 E-Tron powertrain. The E-Tron concept has two electric motors, one at each axel, that produce a total of 313 horsepower and 3,320 lb-ft of torque. The vehicle is essentially a rocket that goes from 0 to 62 mph in 4.8 seconds.
The Bugatti prototype is based the chassis of a Bentley Continental GT, features advanced lithium-ion battery packs and delivers 1,623 lb-ft of torque at 0 mph.
While the car reportedly exists, it's unknown if the public will ever get a glimpse of it. Company insiders have suggested that the vehicle is purely a demonstration model. Engineers would study and tweak it to explore the ultimate performances available from electric cars.
One of the problems still to be solved is that, at full power, the batteries only last for minutes...
But if you're looking to ditch your Prius for something a little more James Bond-like, you may still have a shot at this car. The first electric Bugatti was built during the 1930s but it wasn't intended for production. Called the Type 56, the vehicle was used to carry founder Ettore Bugatti around the Molsheim facility in France. A few others were built for customers.
---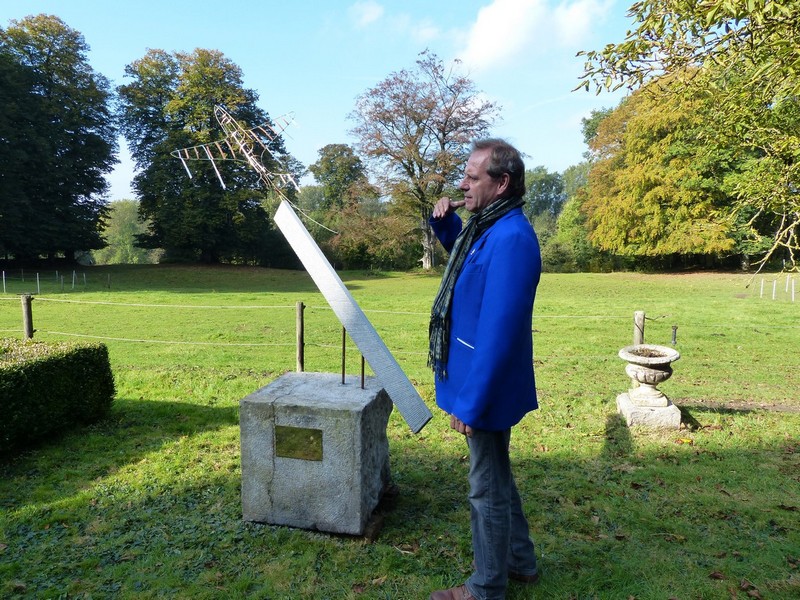 October 18, 2016
Remembering Scotty
The Bugatti Aircraft Association organised a meeting at the Château the Wallay, in Ohey, Belgium, the birthplace of Louis de Monge, the aeronautics engineer who designed the Bugatti 100P raceplane. Though the meeting had been planned long before, it became a very special meeting in honour of Scotty Wilson, who had a fatal crash in his replica of the Bugatti, on August 6.
Most special was the sculpture to remember Scotty, made by Ladislas de Monge, little nephew of Louis de Monge and sculptor by profession. The BAA members shared their experiences and memories they had with Scotty Wilson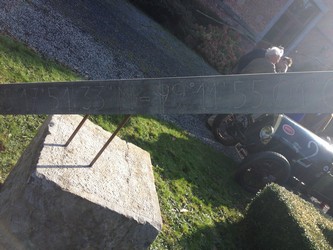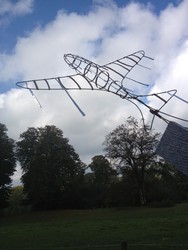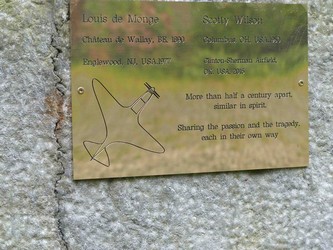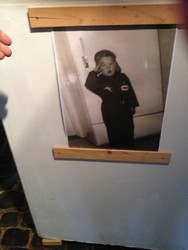 Top Photo: Ladislas de Monge explaining about the sculpture he made.
Above: The rear of the long stone has the coordinates of Burns Flat engraved, the crash site. Detail of the sculpted plane. Inside the plane there are two small metal birds. The plaque on the sculpture, which commemorates Scotty Wilson, as well as Louis de Monge. Photograph that Ladislas received; Scotty Wilson, 4 years old...
Ladislas de Monge cited (in French) the poem "High Flight" by US pilot John Gillespie Magee. Afterwards, Dick Ploeg cited the poem in English:

"Oh! I have slipped the surly bonds of Earth
And danced the skies on laughter-silvered wings;
Sunward I've climbed, and joined the tumbling mirth
of sun-split clouds, — and done a hundred things
You have not dreamed of — wheeled and soared and swung
High in the sunlit silence. Hov'ring there,
I've chased the shouting wind along, and flung
My eager craft through footless halls of air....

Up, up the long, delirious, burning blue
I've topped the wind-swept heights with easy grace.
Where never lark, or even eagle flew —
And, while with silent, lifting mind I've trod
The high untrespassed sanctity of space,
– Put out my hand, and touched the face of God."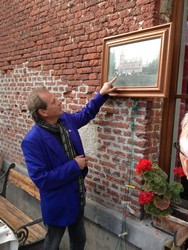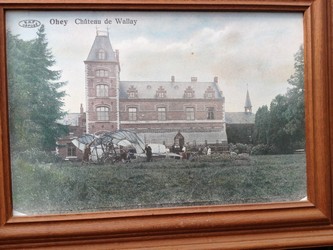 Ladislas de Monge explaining the 2nd airplane that Louis de Monge built, together with his brothers and sisters, in 1909, when he was only 19 years old. Two damaged propellers from this airplane show that, if the plane really flew, it must have been quite short. The castle is still in the hands of the de Monge family, with Ladislas' sister Véronique now living there with her husband Michel.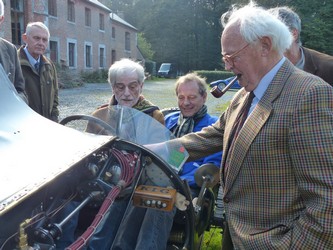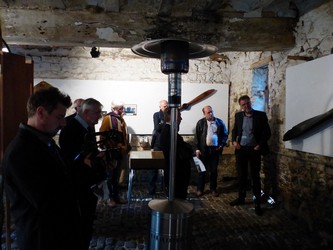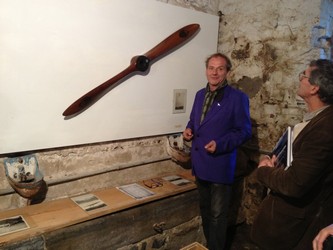 Paul-Benoît and Ladislas de Monge in the small Brescia Bugatti, two of the Brescia engines were used in the de Monge 7.5 flying wing airplane of 1921. A small exhibition with various original items from the time that Louis de Monge was successfully building airplanes.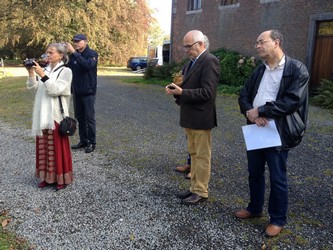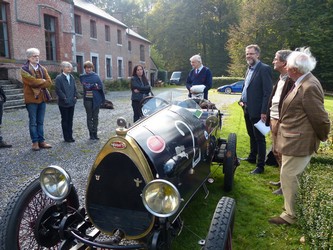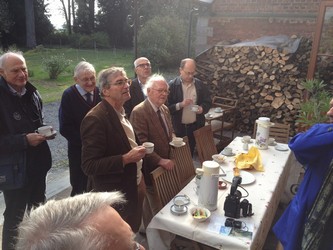 The audience during the remembrance, and at several other times during the meeting. Kjeld Jessen took his Bugatti Brescia with him, for all members to admire, and enjoy! There were 10 BAA members present, plus many members of the de Monge family.
The meeting was a good memory to honour Scotty Wilson in the first place, but also to share experiences and knowledge. BAA president Jaap Horst held a speech about the post war activities of Louis de Monge, when he was in the USA. Info that the family did not yet know. Finally there was a positive conclusion to the day, when Jaap told the family that their great uncle had been working on the aerodynamics of the Bugatti that won the le Mans 24 hours in 1939. Aerodynamic feautures that were very advanced, much more advanced than on the le Mans winner of two years earlier, and in fact no racecars with such advanced aerodynamics were built until the 1970's...
Thanks to the de Monge family, and especially to Véronique, Ariane and Ladislas.
---

September 25, 2016
Slight mishap..
I have had some slight problems with my computer, which means that I can not use it, and it also seems that all files are unaccessible. Hard disk seems to be completely broken...
This als means that I lost all my E-mails, so if you sent me an e-mail this last month or so, please send again!
Excuses for that..
---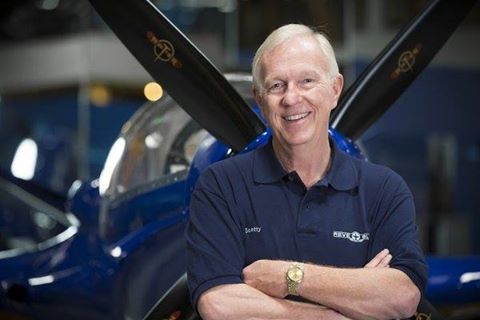 September 1, 2016

Memorial Service for Scotty Wilson to be held in Dallas on September 30

A Memorial Service with Military Honors will be held for Lt Col Scott E. Wilson, USAF (Ret), who tragically passed away on August 6, 2016.

September 30, 2016
2.30 pm
Dallas-Fort Worth National Cemetery
2000 Mountain Creek Parkway
Dallas, Texas, 75211


All who wish to attend the Memorial Ceremony are welcome to join Scotty's family, friends, colleagues and the Bugatti 100P team members, contributors and supporters.

In lieu of flowers, donations can be made to the Scotty Wilson Bugatti 100P Legacy Fund administered by Le Reve Blue LLC, dedicated to Scotty's memory and the preservation of the Bugatti 100P Project, by clicking on the donate button on the Bugatti100P.aero website, or to the Gary Sinise Foundation at www.garysinisefoundation.org.
---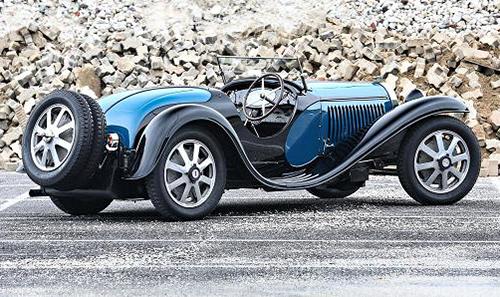 August 27, 2016
Auction results
Gooding & Co Pebble Beach Auction, August 20/21:
1932 Bugatti Type 55 Roadster, Chassis: 55213 Engine: 10, Driven by Achille Varzi in the 1932 Mille Miglia. Estimate $10m - $14m, Sold: $10.4m

Bonhams Quail Lodge Auction, August 19:
1931 Bugatti Type 51 Grand Prix Two-Seat Racer Chassis no. 51121, Ex-Earl Howe, Hon. Brian Lewis, Piero Taruffi, Tazio Nuvolari, Arthur Dobson, and Bill Serri Jr. sold: US$ 4,000,000, €3,542,958
---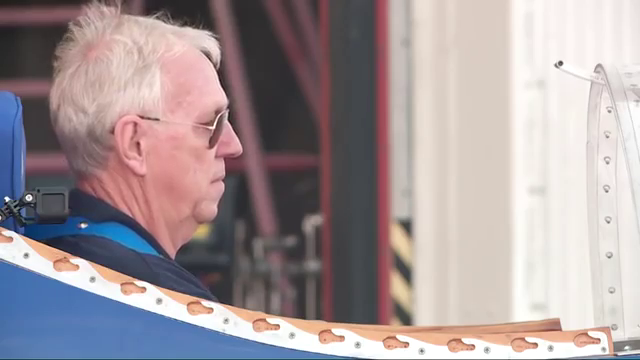 August 14, 2016

Condolence register for Scotty

Dear readers.
It will be possible for all of you (who have not yet done so), to express their condolences by leaving your name at the Bugatti 100P replica team website at:

bugatti100p.aero/

The EBA held a commemoration on August 11: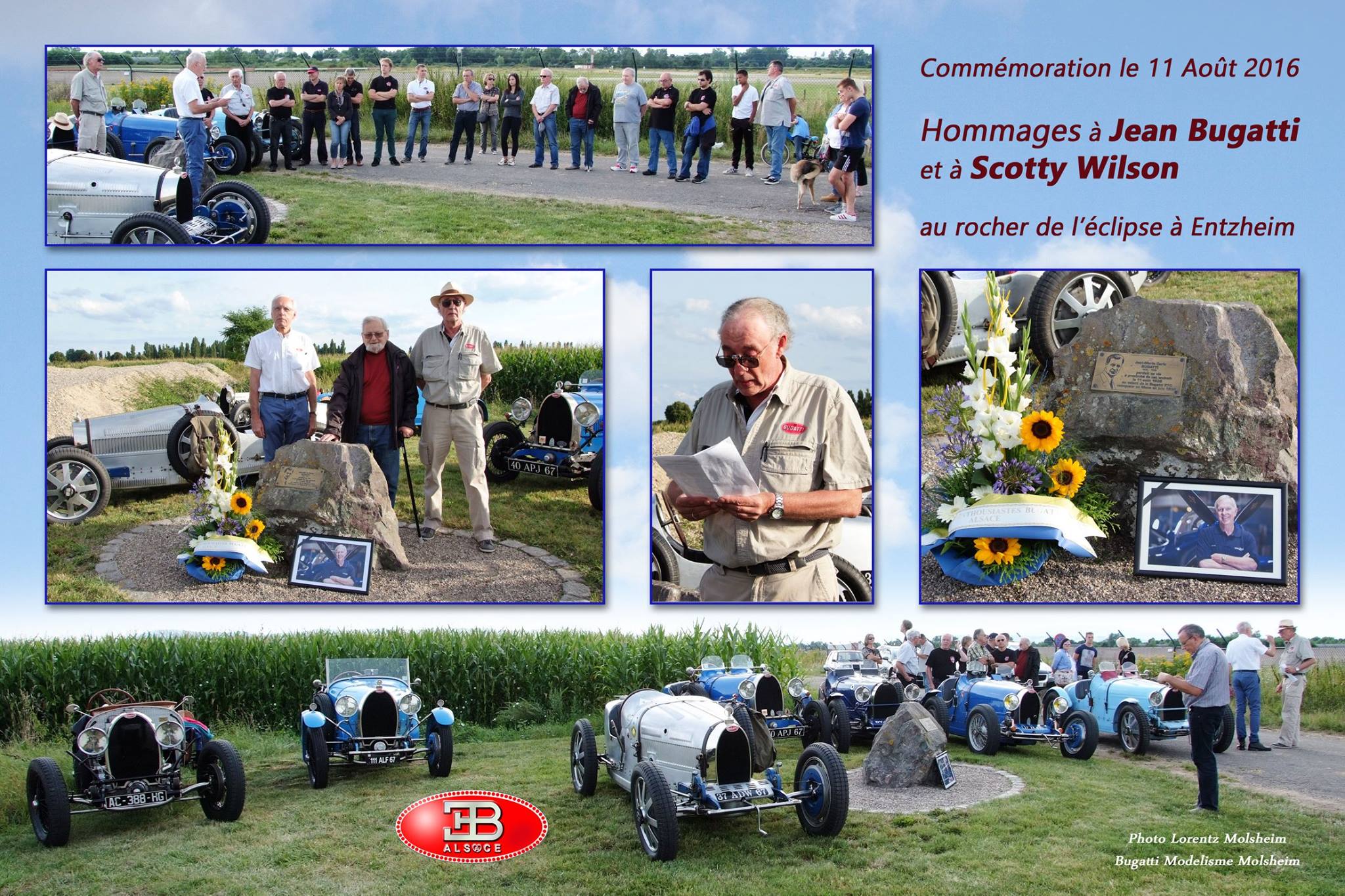 ---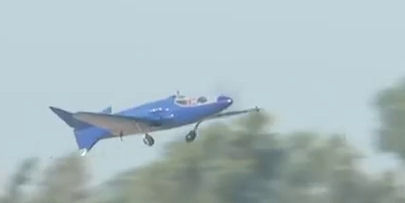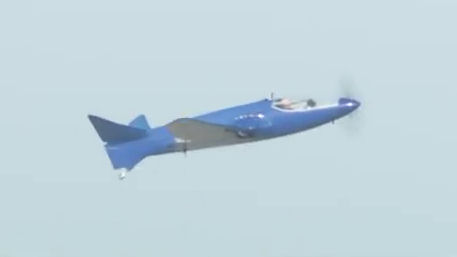 August 11, 2016
Scotty Wilson's last flight
A video made by KFOR circulates on the Internet of the start of the last flight of Scotty in his magnificent airplane. I wasn't going to post it here, as I thought some of the images are too shocking. Therefore I made a revised version, which I post here. Click on the links below
View the first part with the take-off of the 3rd flight. Remember this well as a hommage to all of Scotty's work to recreate this fantastic airplane.
Newsitem with comments, pre-flight preparations and more.
---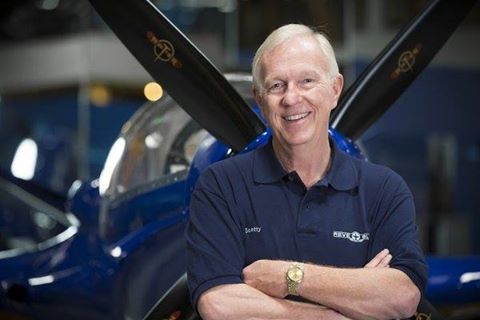 August 10, 2016
Fatal crash of Scotty Wilson, pilot and builder of Bugatti 100P Racing Airplane replica, shocks Bugatti World
This really terrible news reached me on Sunday, terrible news first of all for Scotty's wife Leslia, his family and closest friends.
Our Condolences to all of them, from myself and all the members of the Bugatti Aircraft Association and many other Aviation and Bugatti enthusiasts (many of which contacted me over these last few days) who were so involved with the project. This all due to the very special person who had the courage to take up the task of building a replica, and fly it himself also!
The world has lost a great pilot, a brilliant engineer and craftsman, but above all a fantastic person.
The Bugatti 100P team posted this message on their Facebook page:
To all of the followers, friends and colleagues around the world who have blessed us with their warm friendship and good wishes over the years, it is with great sadness in our hearts that we can confirm the passing of our great leader and mentor Scotty Wilson early today in a tragic accident involving our beloved aircraft. Being a small team we have been concerning ourselves with other matters before posting this update, please join with us in our prayers for Scottys family, friends and associates. We will post updates in the near future. God Bless
What happened:
It happened on Saturday August 6, just before 8:20 in the morning.
The aircraft took off safely, but less than a minute later witnesses say it banked suddenly left and crashed nose first into a field just north of the Clinton - Sherman Air Field in western Oklahoma, USA.
Eyewitness crew member Aldert Van Nieuwkoop said, "It wasn't climbing at a very high rate. The next thing that I saw was a very sharp turn to left and down she went."
Within seconds the wood frame craft caught fire.
A chase helicopter landed quickly to give aid but the pilot, Scotty Wilson aged 66, likely died on impact.
Wreckage smoldered for the next hour as horrified family and flight crew members could only watch helplessly.
"Of course everybody is in a state of shock," said crew assistant chief Stan Shumway. "It's not every day you see a friend go down like that. We don't know what happened. We will try to find that out as time goes on."
Sad News
Very, very sad news indeed. More so, because this was the 3rd flight of Wilson in the Bugatti, and would have been the last flight, after which the plane was to have been transported to a museum in England. The first two flights were successful, mayor difference now was that the landing gear was made retractable, and was in fact retracted just after take-off.
I have been in contact with Scotty since the very beginning in December 2008 with very lengthy e-mail conversations about the Bugatti Airplane, and about who was most important in the development of the Bugatti 100P, Ettore Bugatti or Louis de Monge; where Scotty was always convinced that the plane was mainly de Monge's work. We exchanged hundreds of E-mails on the subject of the plane.
Afterwards I had the pleasure of meeting him on several occasions, first at a BAA meeting in Brussels in 2010, several occasions since then, and two times last summer. First at the Clinton-Sherman airfield in Oklahoma, where my son Tomás and I visited Scotty while he was assembling the replica Bugatti less then a week before the first successful flight. Scotty flew the plane first on August 19, 2015, the was the first time anything like it had ever flown. Then, I met him and his wife Leslia for the last time about a month later at the Bugatti Festival in Molsheim.
A big blow for all of us, we will always remember Scotty as the one person bold enough to take on the challenge of replicating the most beautiful airplane that never flew, and then make it fly....
The Bugatti world is in shock, see the announcements below from Peter Mullin who had the, then not finished, airplane replica on show in his museum in 2014, and from the Molsheim based Bugatti club EBA, where Scotty Wilson was a guest of the Bugatti Festival last year.....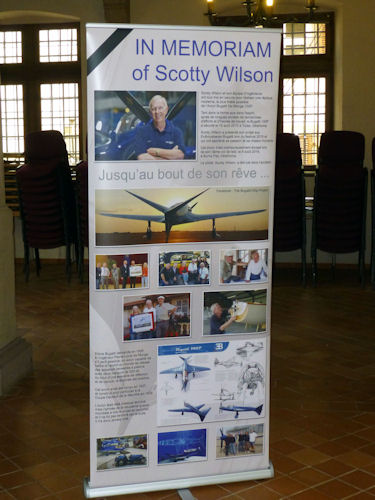 ---
Bugatti news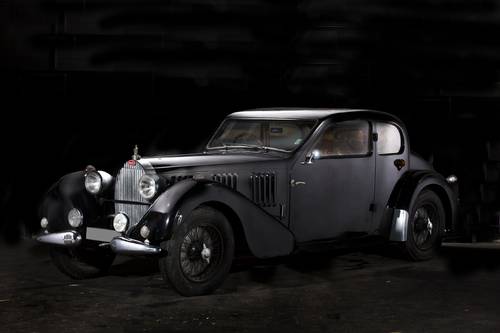 July 31, 2016
Auction result.
Artcurial auction on July 9th, 2016: Bugatti T57 Ventoux in original condition, chassis 57547, engine 384: estimate was €250.000,- to €350.000,- , the car fetched €524.480,-.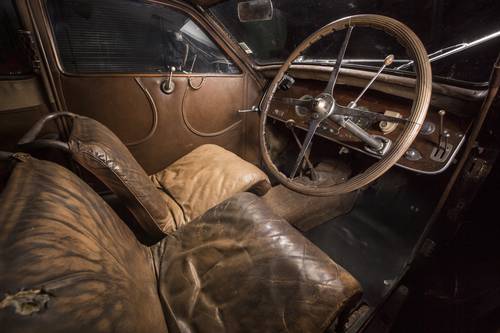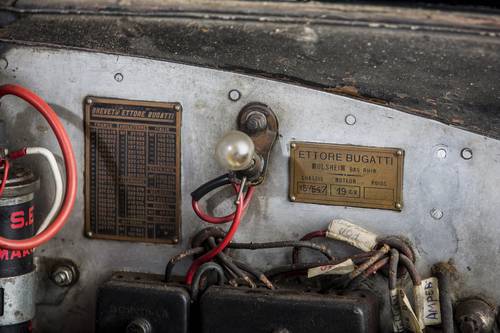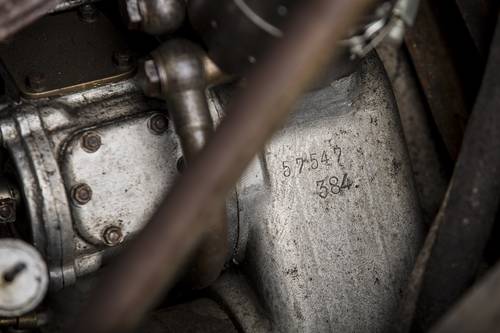 Thanks to Ralf Scholz!
---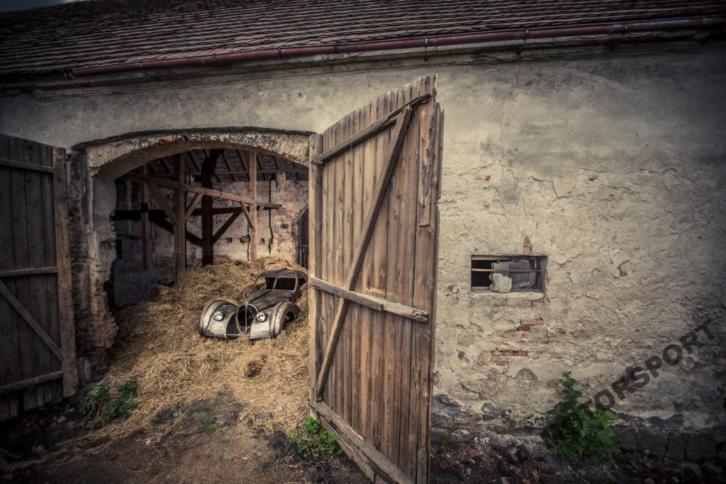 July 31, 2016
Barnfind Replica Atlantic Body.
Something that does not pop-up all the time, and looks quite good actually. My friend Erik Hakstege spotted it, and at 30,000 euro not even expensive....
However, probably not directly adaptable to a chassis.
Anyway, if you want to have a look, it is on the Dutch online market site Marktplaats . Good luck!
---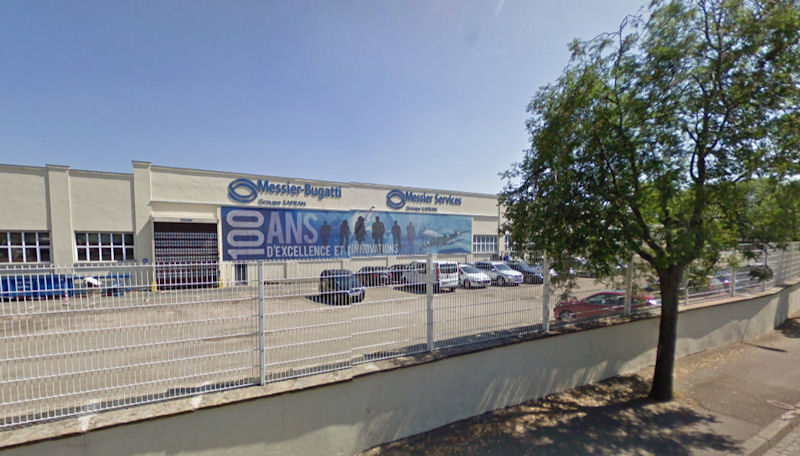 July 16, 2016
Direct heritage of iconic marques forever gone.
Direct automobile links of econic marques forever gone? Messier-Bugatti-Dowty & Hispano-Suiza become Safran.
The French aerospace giant Safran recently published a press-release explaining that Hispano-Suiza is now renamed Safran Transmission Systems and Messier-Bugatti-Dowty now is Safran Landing Systems. Possibly not everybody realises, but the names Bugatti and Hispano-Suiza were still alive as suppliers of specialists aviation components. The direct links with the iconic names of Bugatti and Hispano-Suiza have now disappeared.
Of course the Bugatti name is still very much alive today, as part of Volkswagen group, but the modern supercar has no bloodline with the original company. After the death of Ettore Bugatti in 1947 the company went in decline and the original car manufacturing business of Bugatti ceased in 1952, but the production of aircraft components continued. In 1963, the Bugatti company was sold to Hispano-Suiza, which on its turn was bought by Snecma in 1968, who also acquired Messier and so the Messier-Bugatti branch was formed in 1977.
Since WWI I, Hispano-Suiza had, next to its exotic car production, a long history of aircraft engine manufacture, and when after WW II the French branch's car division was stopped, it went on to build aircraft landing gear and Rolls-Royce jet engines under licence. It was then integrated in the Snecma group who later merged with Sagem into Safran. The original Spanish company had faded already long before...
It is sad news indeed when these old names are erased by our brave new world. However, the cars live on! The names will not be forgotten by those who care and who are passionate about important cars and their history.
Words and pictures: Nick Jonckheere , Source: PreWarCar.com
---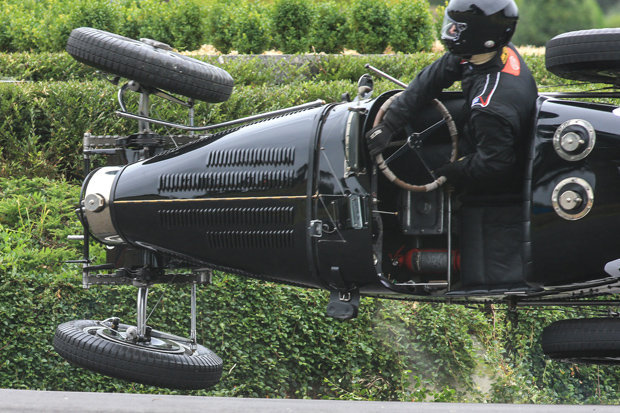 July 16, 2016
Edmund Burgess' Bugatti Type 51 flips over in dramatic car race snaps
Edmund Burgess, 59, was left upside down in the 1932 Type 51.
He lost control and clipped the side of a corner at the Chateau Impney Hill Climb in Droitwich, Worcs, on Saturday July 9.
Mike Dodman, 71, of Bromsgrove, who was watching the event and took the pictures, said: "He was coming around the bend when the car wobbled and a wheel clipped the corner.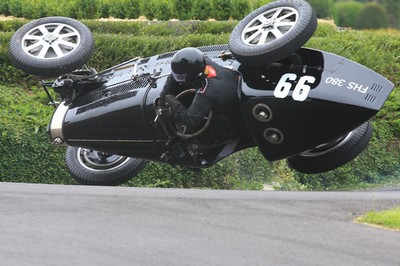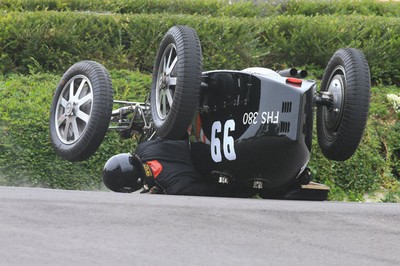 "Marshals quickly lifted the car off him and he scrambled out." Mr Burgess, one of 200 drivers taking part, walked to an ambulance which took him to hospital. His condition was later described as stable.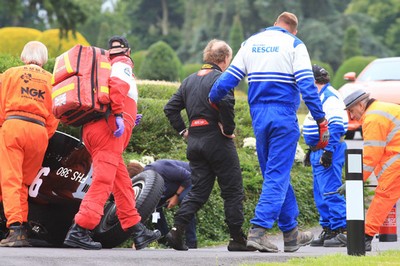 A spokesperson for the Chateau Impney Hill Climb said: "Edmund Burgess was involved in a racing incident during the first Saturday practice session at this year's Chateau Impney Hill Climb.
"Course marshals and rescue crews were on the scene quickly, removing him from his overturned car.
"Despite being able to walk to the ambulance, he was taken to a local hospital as a precaution for further examination. "This highlighted a number of injuries that resulted in him being admitted to intensive care. "Edmund was released from intensive care this morning and his condition has been described as stable.
"The organisers of The Chateau Impney Hill Climb would like to take this opportunity to send its best wishes to Edmund and his family."
The course measures 1,000 yards and is described as one of the nation's most challenging hill climb courses. The weekend saw 238 competitors and around 15,000 spectators descend on the course for the event.
---
July 11, 2016

Robert Wallace - The end

Remember Robert Wallace from Australia? On November 8, 2010, I published the following warning on my website:

In February 2010 a Bugattist - Robert James Wallace , age 51 from Australia , placed a series of offers to sell Bugatti parts through my BugattiPage site. Wallace entered into contracts with my readers, noted Bugattists from around the world, and also with me.

Wallace collected money, signed agreements and failed to deliver. The delivery was delayed and since March 2010 the group with money out have chased Wallace to get our money back, or the parts. Some of our Bugatti friends made the decisions to give him a chance to ''make-good'', while others sought assistance from Police. We have contacted the Police in Manila, France, Switzerland and in Australia . In the instance I was personally involved in no parts were received and no money refunded - just a tangled tail of excuses. The persons who filed criminal complaints received the first refunds. In the past month another party has received parts , but they were not all as described.

For me, I demanded the parts I purchased or a refund. I gave Wallace the benefit of the doubt for too long in hindsight. To date there has been no action to my repeated demands to Robert Wallace.

During the chase it was discovered that the parts I purchased had been sold twice, though I am informed that of these parts (T51 and T35 wheels) multiple sets were in Wallace's possession. The situation is under investigation as fraud now. None of the parts I signed to purchase have been delivered and the money I sent - over 12.000 Euro - has been reduced to a promise of a refund with a load of personal excuses that are questionable and ever changing.

Today I made this decision to WARN other members of the Bugatti community. If anyone else has purchased parts from Wallace and has a problem contact me directly. I will refer you to the legal authorities that will take the details for their investigation. I will keep this warning up until Wallace corrects all of his mis-deeds with our community of Bugattists. Regardless of excuses, the acts of Wallace performed has caused all involved a great deal of wasted time and a large amount of money.

Fast forward to the present day; and Mr Wallace in Australia.
One of the Bugattistes who was conned, won a court case against Mr. Wallace, but in his usual style he completely ignored his contacts and refused to accept mail from him.
Later that year his house was sold by his second mortgagee for $A1.3 million but Wallace owed so much they did not get all their money back.

He went to ground and the Bugattiste eventually located him with the help of the Aussie police. After warning Wallace that he would take bankruptcy proceedings against him if W. failed to pay up, the Bugattiste finally set the proceedings going a short while ago.
It seems to be no surprise to find that someone else had already had him declared bankrupt at the end of 2013.

The Bugattiste followed this up and found the following:
Even after selling his house, Wallace still owed $A210,000 and had assets of $A295 so he is completely broke and living in some hole on the outskirts of Sydney.

While the Bugattiste is annoyed that there is no chance of getting his money back he is pleased that Wallace has hit rock bottom. As he is nearly 60 he has little chance of ever sorting his finances again, so he can live with the results of his actions for the rest of his life.

And the Bugattiste: he eventually got the parts he needed, even though he had to pay for them twice, and they are now gracing his Bugatti rolling chassis.

UPDATE!

I get a message from Peter Cowen in Australia that Wallace continues to con people, this time with Mustangs (the four wheeled kind, not the four legged), see: www.mustang.org.au/forum
---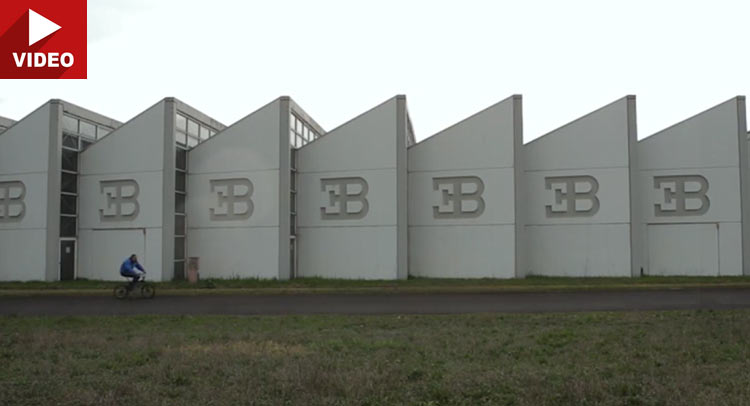 July 2, 2016
Former Bugatti Owner Romano Artioli Claims Rivals Sabotaged Him
Bugatti's modern era doesn't begin with Volkswagen, but with Romano Artioli, an Italian entrepreneur who acquired the Bugatti brand in 1987, and established Bugatti Automobili S.p.A.
Artioli commissioned architect Giampaolo Benedini to design the factory which was built in Campogalliano, Modena, Italy, and by 1989 plans for the revival of the brand were presented by Paolo Stanzani and Marcello Gandini – both with a big resume in the Italian motoring industry, which included icons like the Countach and Miura.
Shortly after, the Bugatti EB110 entered production in 1991, exactly 110 years after Ettore Bugatti's birth. The car wasn't a huge financial hit, considered by many to be an underdog till this day, but it featured a carbon-fiber reinforced polymer chassis and a 60-valve, quad-turbo V12 fed through 12 individual throttle bodies, powering all four wheels via a six-speed gearbox. The engine was capable of 560 PS (552 HP) at 8000 rpm, catapulting the car from 0 to 100 km/h (62 mph) in 3.2 seconds, topping out at 213 mph (343 km/h).
The SS variant was even more powerful (as well as lighter), boasting 612 PS (603 HP), a 3.2-second 0 to 100 km/h (62 mph) time and a top speed of 216 mph (348 km/h).
Things were looking good for Bugatti, as its owner then purchased Lotus Cars from General Motors in 1993. Unfortunately, the company's success was short lived, going bust in September 1995 due to bad economic conditions and poor sales, although Artioli says the reason why Bugatti ceased to exist was caused by other factors.
In a recent documentary, Artoli explains how the company was sabotaged by the competition, without giving a specific name. According to the former owner, the "specialists" – as he described them – went directly to the parts suppliers and intimidated them to stop providing their services to Bugatti:
"If you supply another spare part to Bugatti, you won't work with us again. You choose. One part a day against a thousand you make for us. You'll figure it out."
"At the time it was a gang. The Mafia was a troop of boy scouts in comparison", said Romano Artioli.
The rabbit hole goes much deeper than that, but will let you watch the Kidston documentary to get a better understanding.
Video
THE FORGOTTEN SUPERCAR from Kidston.TV on Vimeo.
---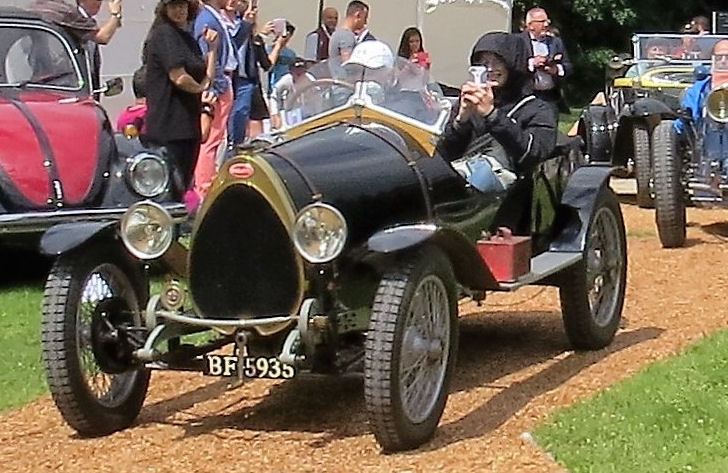 June 26, 2016
Serious accident during the International rally in Switzerland
On the 19th of June there was a serious accident, as reported by the newsitem in the Swiss newssite 20minutes, photograph by Chris Gardner:
Two American women aged 65 and 23, were seriously injured in an accident that occurred Sunday around 17 hours.
The two women were taken to the University Hospital of Lausanne, one by helicopter and the other by ambulance, announced the Vaud police in the evening.
A car in Vaud plates occupied by two Swiss women of 21 years came off highway A1 at the junction of Cossonay. Arriving at the roundabout, it joined in the middle of a series of vintage Bugattis circulating Cossonay towards Sullens.
Thinking to pass between two vehicles, the car entered the roundabout. Almost simultaneously, the car was hit from behind by the Bugatti registered in Britain that drove normally.
The Bugatti Brescia was thrown into the air. Both occupants were ejected and fell back heavily on the pavement. Their lives are not in danger. The occupants of the vehicle causing the accident were not injured.
Corrections: by Karel Van de Velde, member of the Organising-Committee of the Internationale Bugatti Meeting 2016 in Montreux, Switzerland.
1. The accident did not take place during the Internationale Bugatti Meeting, but the day before that, Sunday June 19, 2016.
2. The Bugattis did not travel in convoy. There were however some Bugattis underway from L'Isle to Cheseaux-sur-Lausanne. 2 Bugattis were following eachother, the first had already passed the roundabout for about 50 m, when the 2nd Bugatti was cut-off by a modern vehicle that entered the roundabout without stopping or giving precedence to the Bugatti on the roundabout.
---
June 15, 2016

Auction results:

The Finest Automobile Auctions, The elegance at Hershey, June 11, 2016:
Lot 127: 1927 Bugatti Type 38A Grand Sport, Chassis no. 38470, Engine no. 209, Estimate: $400,000 - $600,000, Sold for $440,000
Lot 144: 1929 Bugatti Type 40A Roadster, Chassis no. 40748, Engine no. 772, Estimate: $425,000 - $500,000, Sold for $375,000
---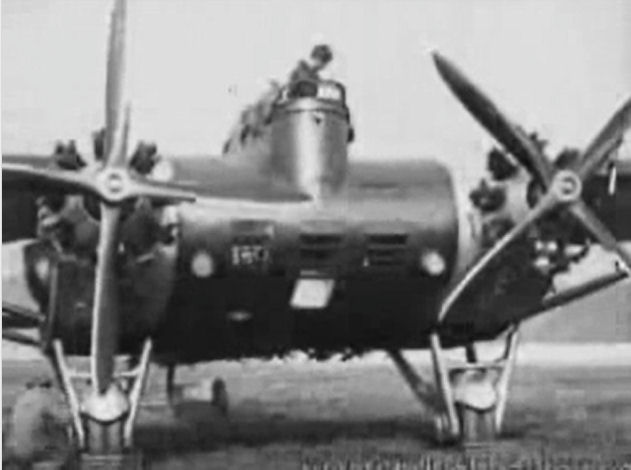 June 2, 2016
Original movie of the Dyle & Bacalan DB10 (1926) taking off and in flight!
You might think, what on earth does this newsitem have to do with Bugatti?
Well, you of course know the Belgian Louis de Monge, who was the designer of the Bugatti 100P airplane. Louis de Monge, 15 or more years before starting for Bugatti, did many different flying wing designs. He actually did some design work for the company Dyle & Bacalan of Bordeaux, France, and probably had some influence on this design.
However, it is just a lot of fun, watching this bomber airplane take off!
Click here or on the image above to go see the movie on the BugattiAircraft.com website
---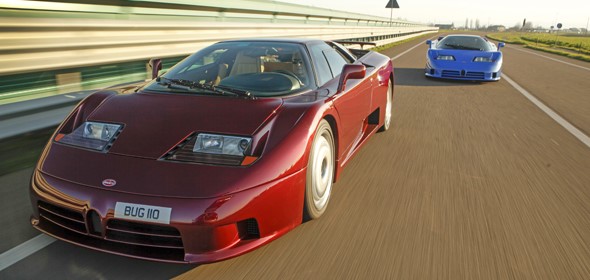 May 27, 2016
WHAT IS THE BEST SUPERCAR OF THE PAST CENTURY? YOU DECIDE!
The British magazine Classic & Sportscar, is organizing a best supercar of the past century election, this is the feature for the 2016 Classic & Sports Car Show will be A Century of Supercars.




For each of eleven decades, from before 2014 to the 2010's, there are 3 cars to chose from. Thus a total of 33 cars, and amongst those 4 Bugattis, in the era 1914 - 1929 the Bugatti Type 43, in the 1930's the Type 57SC, in the 1990's the Bugatti EB110, and in the 2000's the Bugatti Veyron.
Help Classic & Sports Car identify the greatest supercar of all time. And while you do it play a part in creating an amazing display at the capital's leading classic car show and put yourself in with a chance of winning a VIP trip to Alexandra Palace in October.
After weeks of argument, debate, compromise and picking straws our expert jury has selected its most significant supercars from every decade or era to satisfy a range of criteria. While some of your favourites may be missing (no Daytona, no Enzo, none of the more recent strictly straight-line heroes – heresy!), we are happy that for performance, historical importance or otherwise this is the cream of the crop.
Just choose your favourite from each group and log your details to be automatically entered into a draw to win two Gold tickets worth £100 a pair to The Classic & Sports Car Show at Alexandra Palace from 28-30 October.
At the end of August we will launch another poll pitting all the group winners against each other to determine the greatest supercar ever. The overall winner will be revealed at The Classic & Sports Car Show where the fabulous central display will be made up of all the contenders.
Read More, and vote from June 1 onward!
---
May 20, 2016

Auctions results:

Auction - The Monaco Sale 'Les Grandes Marques à Monaco' Monte Carlo, May 14, 2016:

1925 Bugatti Type 35 Grand Prix Two-Seater Chassis no. 4450, Estimates: €1 million - 1.5 million / £770,000 - 1.2 million / US$ 1.1 million - 1.7 million, Sold for €1,058,000 - £834,656
The new owner is none other than Simon Kidston, finally the car returned to the family after a few decades.

RM Sotheby's Auction - The Quattroruote Collection, Le Sporting Monte-Carlo, Monaco, May 14, 2016:

1939 Bugatti Type 57 Cabriolet by Gangloff, Chassis no. 57731, Engine no. 527, Estimate: €500.000 - €600.000, Sold for €660.800

RM Sotheby's Auction, The Agusta Collection, Monaco, May 14, 2016:

1928 Bugatti Type 40 Roadster Chassis no. 40532, Estimate: €150.000 - €200.000 / $165.000 - $225.000, Sold for €168.000

Thanks to Christophe Chanterault!
---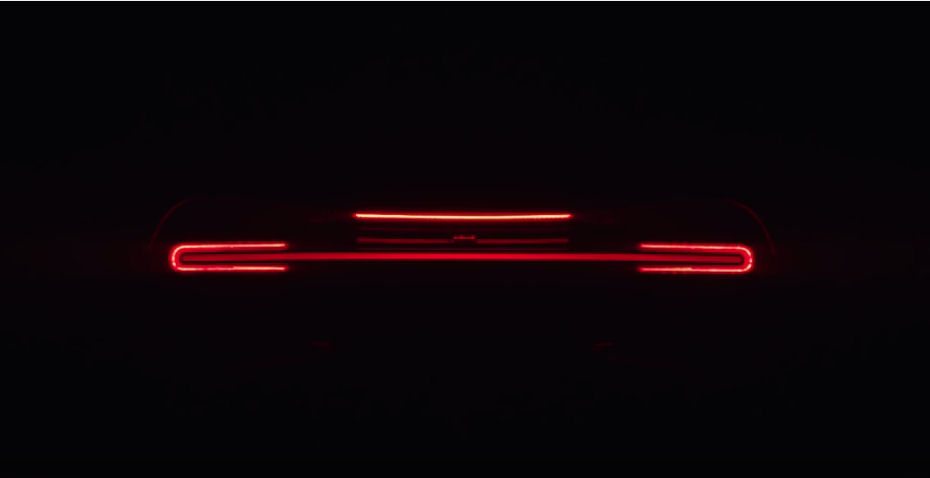 May 20, 2016
27th International Business Film Festival, Vienna: Silver Victoria for Bugatti
Molsheim/Vienna, May 20, 2016.
At this year's International Business Film Festival (Internationale Wirtschaftsfilmtage) in Vienna, Bugatti received the Silver Victoria for its film "Bugatti Chiron – Breaking New Dimensions". A jury of 21 specialists from the worlds of film, media and industry selected the best corporate films from several hundreds of entries submitted from the German-speaking countries. The contribution of the French super sports car maker stood out as one of the best among the 25 entries in the category of trade fair, event and visitors' films.
Bugatti produced the film for the world premiere of the world's most powerful, fastest, most exclusive and most luxurious production super sports car at this year's Geneva International Motor Show. The video film, which is about two minutes long, consists of two parts. The first part presents the origins of the traditional luxury brand in a poetic and artistic way. It outlines, in complex, aesthetically pleasing images, the history of Bugatti from its early classics, the Royale, the Type 35 and the Atlantic, through to the Veyron, the modern super sports car that has established its place in the history of the automobile over the past 10 years. At the start of the second part, the mood and imagery change in order to present the new ultimate super sports car, the Chiron, with the many facets that make it unique: extreme performance, speed, agility, luxury and elegance.
Bugatti implemented the film in cooperation with DNS multimedia factory GmbH of Hamburg. With its power output of 1,500 PS, unprecedented in a production vehicle, torque of 1,600 Nm and a wide variety of technical innovations, the Chiron sets new standards in every respect.
The International Business Film Festival is the main festival for corporate films in the German-speaking region. The festival has been held every two years since 1963 to honour the best image films, contributions in the fields of internal communications, marketing, tourism and trade fairs, and TV productions with a business theme. Numerous visitors came to Vienna for the award ceremony on Thursday evening.
The award-winning Bugatti film is available by clicking on image above or on: www.youtube.com
Comment: Impressive way to visualise, though the painting of the Atlantic is one of the worst I ever saw.
---

May 16, 2016
Fantasy Motors Quarterly is a fraud !
I must apologize, as I did advertise this "High class magazine" myself, on this website.
Futhermore, I should have alerted sooner, maybe. The fraud was not really an obvious one though, as there really is a fantasymotors.com website, Spencer Benterud, the guy who owns both the Fantasy Motors website as well as the magazine seemed quite knowledgeable about Bugattis and the world of high-cass motoring. On the website, samples of the magazine were shown which showed that quite a bit of work had been done.
However, the next things show it's a fraud:
The fantasymotors.com forwards directly to fantasymotor.us. Websites were established only in November 2015, so how can Spencer get his alleged more than 30,000 subscribers in this short period of time?
No Payment, I was still not paid for writing the various articles.
No magazines were ever received.
The fantasymotorquarterly.com website is made in such a way that you can not store it. All coding in the website seems to be crypted, all content forwarded from another location.
Various addresses, see below.
No reaction to recent emails.
Searching for Spencer Benterud does not show a real person, some profiles exist, but extremely new only.
The Bugatti issue would be the 2nd issue, no proof of any 1st issue was found.
I was sent a "screenshot" showing a first payment to me, through PayPal. There was a whole range of excuses why the payment was delayed. No payment was ever received, so the screenshot must have been a constructed fraud.
Details:
Website: http://www.fantasymotorquarterly.com/
Owner: Spencer Benterud - probably not his real name.
E-mail address 1: SBenterud@FantasyMotor.com
E-mail address 2: benterud1331@gmail.com (Used as PayPal address)
PayPal name: SpenCorp
Phone number: never received one, and not available on any of the websites.
Address 1: 9107 Wilshire Blvd.Suite 450, Beverly Hills CA 90210, USA: Virtual address, see: www.davincivirtual.com/loc/us/california/beverly-hills-virtual-offices
Address 2: Fantasy Motor Group, Hong Kong
Address 3: Western Canada (according to e-mail from Spencer to me)
What to do:
Those who ordered their copy, contact PayPal and ask your money back from "Spencorp".
Inform friends or relatives who you know also ordered a copy.
For those who intend to place an order for the new "Ferrari issue": DON'T!
---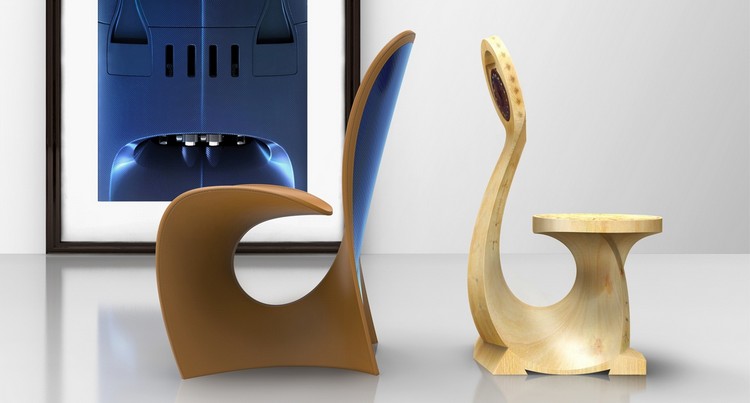 May 10, 2016
Bugatti reinvents the legendary Cobra chair
Designed in 1902 by Carlo Bugatti – the furniture-designing father of Ettore – the Cobra chair soon became an all-time great. It's now been reinterpreted for the 21st Century as part of Bugatti's new Home Collection…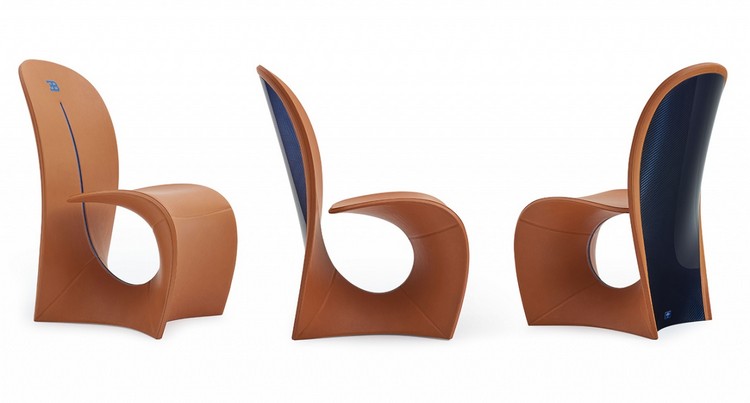 Created by Italian architect Carlo Colombo under the guidance of Bugatti's interior designer Etienne Salome, the new Cobra chair re-interprets the stylistic influences of the original seat-come-sculpture, with modern materials and brand cues that became established in later years. The 1902 Cobra became famous for its organic single-element design that incorporated a gap to allow coat-tails to hang freely; the 2016 model retains this signature cue, but adds the centreline actuation that became a hallmark of the Bugatti automobiles produced since, along with swathes of Cognac leather and a carbonfibre body structure painted in Blue Royale. It appears that the ergonomic comfort has been addressed in the 114 years between them, too.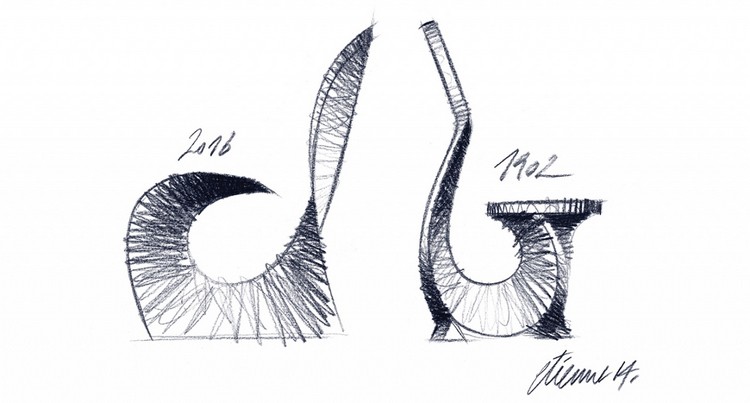 Molsheim/Milan, 12 April 2016.
At this year's Salone Internazionale del Mobile in Milan (Italy), Bugatti, the manufacturer of the world's ultimate super sports car, the Chiron, and one of the world's leading high-end furniture makers, Luxury Living Group, are launching the new Bugatti Home Collection, an exclusive range of luxury home and executive furniture. Under license granted by Bugatti, Luxury Living Group is presenting this new lifestyle project, which celebrates the lifestyle of the French luxury brand drawing inspiration from the brand's legacy and from the unique vision of company founder Ettore Bugatti.
Bugatti Home Collection describes the elegant and extraordinary lifestyle originated from the artistically inspired environment of the Bugatti family since the beginning of the 20th century. Carlo Bugatti, the father of Bugatti company founder Ettore, designed furniture pieces himself, some of which are exhibited in museums around the world today. Under the guidance of Bugatti Design and in collaboration with Etienne Salome, head of Bugatti Interior Design, Italian architect Carlo Colombo studied and carefully reinterpreted the brand DNA to create some unique pieces of furniture, which will be manufactured and distributed by Luxury Living Group.
"Our distinctive character is increasingly moving towards a Bugatti global lifestyle", says Massimiliano Ferrari, Head of Bugatti Brand Lifestyle for Bugatti Automobiles. "By complementing our current lifestyle collection with an interior design proposal, we are now taking another step ahead." "Bugatti Home collection is a tribute to the flamboyant spirit which characterises the most famous automotive brand in the world", affirms Alberto Vignatelli, CEO and Chairman of Luxury Living Group. "This furniture represents the unique style and the heart of Bugatti dominated by its key values Art, Forme, Technique".
The characteristic style features of the French luxury brand- such as the unique Bugatti – twotone colour scheme, the Bugatti line, or the famous Bugatti horseshoe-shaped front grille - enhance the shapes of the furniture with soft and continuous lines reminding the aerodynamic design and the super cars performances. The frames in carbon fibre, the same used to produce the Bugatti hulls, draw the attention on the cutting edge technology side of the collection and its extremely complex design. Carbon fibre is a pure and extreme element shaped with perfect craftsmanship which is combined with other materials of the collection: steel, glass and leather, all carefully selected and cut to create bases, surfaces and upholsteries. The palette was developed using the historical colours of Bugatti which are mixed and combined in an elegant use of shades. Blue Royale, nuances of light blue and neutral tones such as silver grey, cashmere warm grey and the classic cognac colour.
THE COLLECTION
COBRA CHAIR Iconic piece of the collection, the famous Cobra Chair, re-interprets in a contemporary way the early version designed and accomplished by Carlo Bugatti in 1902. This cutting edge and innovative chair combines back, frame and seat in a single element with curved and continuous lines, interrupted only by a gap conceived to contain the tails of a tailcoat referring to the purpose of Carlo Bugatti's original version. Upholstered in cognac leather, the wooden frame has been replaced by a performing solution in carbon fibre painted in Blue Royale colour on the rear part. It is enriched by a blue leather piping and by the characteristic EB monogram.
ROYALE SOFA AND ARMCHAIR The most aesthetically impressive Royale sofa and armchair re-interpret the tradition with breaking new dimensions both in terms of volumes and proportions calling for high levels of comfort and relax. The seat upholstered in soft leather is embraced by the arm and the back, which are combined in a single element made of carbon fibre which widens outwards.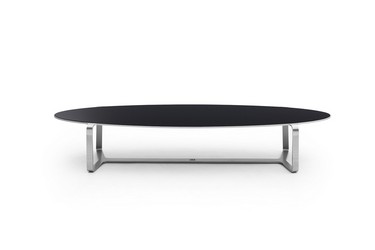 ROYALE LOUNGE TABLE The Royale lounge table accurately interprets the Bugatti characteristic style features: a piece of furniture suitable for the elegant mood of high-end houses. The wide oval shape is developed from an extremely light aluminium frame, laser cut and carved with geometrical patterns taken over by the Bugatti interiors. The table top is in smoked tempered glass back lacquered in the iconic blue of the collection. The table is also available as coffee table.
ATLANTIC TABLE Atlantic is the sculptural table of the Bugatti Home collection. Its design combines volumes and curved lines resulting in an extremely elegant piece of furniture. The cone shape base is moulded in carbon fibre and supports the large top characterised by a sophisticated metal profile. The surface is covered in precious leather and enriched by the printed contour of the legendary 1936 Bugatti Atlantic obtained with a unique UV print technique.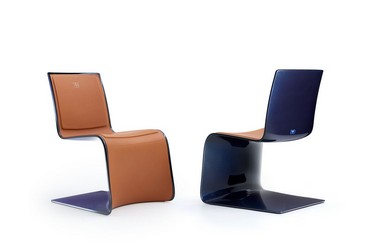 ATLANTIC CHAIR The Atlantic chair is the result of an extremely linear project. The thin and technological frame in carbon fibre deletes the volumes and creates a piece which goes beyond the minimalistic style approaching an innovation exclusively based on material and shape. A pure and slender design, enriched by a cognac leather upholstery, which re-interprets the idea of chair with a new elegance.
ETTORE DESK WITH BOARD AND CHAIR The Ettore office desk conveys a sense of lightness and modernity: a straight top comes out of the board, extending and then lowering down to the base without interruptions. A re-design of the classic executive office desk through the performing use of carbon fibre, the top is upholstered in leather coordinated with the surfaces of the storage cabinet. The matching office chairs feature a leather seat incorporated into the carbon fibre frame.
LYDIA BED The Bugatti style characterises this masterful interpretation of the bedroom area. The bed, named after Ettore Bugatti's daughter Lydia, translates the aesthetic codes and values of the living furniture into a contemporary solution. The wide and comfortable headboard has an embracing shape enhanced by a Blue Royale profile in contrast with the fabric or leather cover. It is enriched by a precious embroidery of the EB monogram.
About Bugatti
Bugatti is the brand of a family of artists who distinguished themselves in an environment where other automotive brands were operated by entrepreneurs with a purely technical background. The company founder Ettore Bugatti, born and raised in Milan, Italy, succeeded in uniting this artistic approach with his technical innovations, thus creating the foundation of a design language that was to mould the Bugatti marque. The result has been a series of vehicles far ahead of their time, and which are today numbered amongst the most valuable classic cars in the world. The brand's central philosophy of "Art, Forme, Technique" is a description of its mystique.
Still based where the brand was founded more than 100 years ago, in Molsheim (Alsace, France), Bugatti today is an ingenious combination of the artistic roots of its Italian founder, the distinctive understanding of the French for exclusive luxury products and brands as well as the internationally acknowledged German engineering and technological leadership.
Bugatti holds two speed world records, the Veyron 16.4 Super Sport is the fastest production car in the world with a top speed of 431.072 km/h and the Veyron 16.4 Grand Sport Vitesse is the world's fastest production roadster with a top speed of 408.84 km/h driven with the roof down.
At the 86th International Geneva Motor Show Bugatti presented its latest creation, the Chiron, the world's most powerful, fastest, most luxurious and most exclusive production super sports car. With a power output of 1,500 HP, unprecedented for production vehicles, an exceptionally high torque value of 1,600 Nm and a wide variety of technical innovations, the Chiron sets new standards in every respect. Only 500 of these exceptional cars are to be produced.
Bugatti is running a dedicated Lifestyle Collection, named after Ettore Bugatti. It was launched in 2013 as a major step in Bugatti's brand extension strategy to demonstrate that Bugatti does not only stand for benchmark technology and breath-taking performance, but also for art, design and a sophisticated lifestyle.
About Luxury Living Group
Luxury Living Group is the luxury furniture and homeware company founded by Alberto Vignatelli. Expertise, exclusive materials, creativity and quality are key to the Group's development, with its steady expansion in technology and innovation in a short space of time. The Company, strongly driven by a vision focused on the international distribution of its products, has already developed its brands gallery collections - Fendi Casa, Bentley Home and Trussardi Casa - and its signature gallery, styled by design icons, as well as its own line, Heritage Collection. The Luxury Living Group portfolio is also enriched by the new Bugatti Home Collection as well as the new Ritz Paris Home Collection and Paul Mathieu proposals.
www.luxurylivinggroup.com/en/bugatti-home
---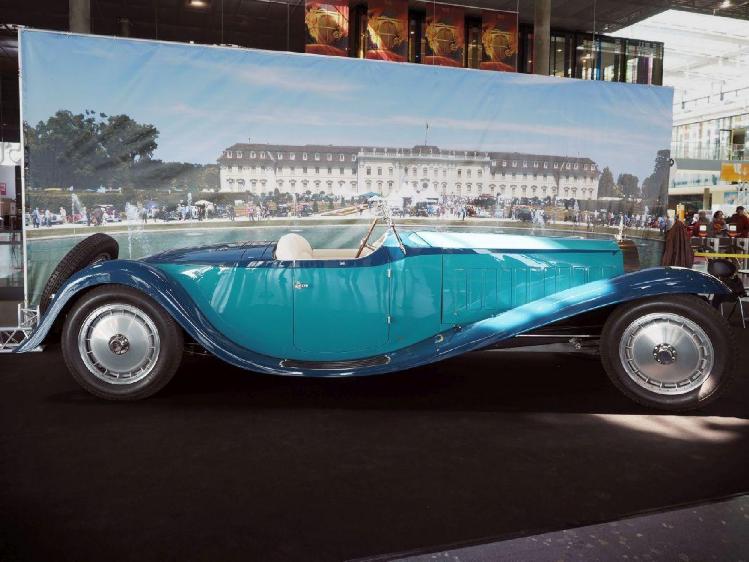 March 30, 2016
New Royale Replica presented
At the recent (March 17 - 20) RETRO CLASSICS in Stuttgart, Germany, a new Royale replica was presented.
Above the only good photo I could find, and I did not go myself, I'm afraid...
The replica roadster has been built over the last 6 years in the Netherlands, by Frank Slopsma and his team, who also built the Bugatti Royale "Packard" replica which was presented at the Molsheim Festival in September 2011.
As the original body was destroyed, the existing photographs, only 12 of them, were used to make a 3D-model of the car and especially the body. The car is said to be reconstructed in every detail, until the last nut and bolt.
The photograph does show very similar colours at least compared to the existing replica of the Esders Roadster. It should be interesting to see both replica's side by side! We will hopefully see this magnificent car in more events in the near future.
---
March 16, 2016

Auction result:

RM Sotheby's Amelia Island Auction The Ritz-Carlton, Amelia Island, Florida, USA, March 12, 2016:
Lot 129: 1936 Bugatti Type 57 Stelvio Chassis no. 57406, Engine no. 286, Gearbox no. 68C, Estimate: $900,000 - $1,200,000, Not Sold (High Bid: $650,000)
Lot 157: 1925 Bugatti Type 30 Tourer Chassis no. 4725, Engine no. 418, Gearbox no. 1420, Estimate: $500,000 - $650,000, Not Sold (High Bid: $400,000)
Thanks to Christophe Chanterault
---
---
Bugatti events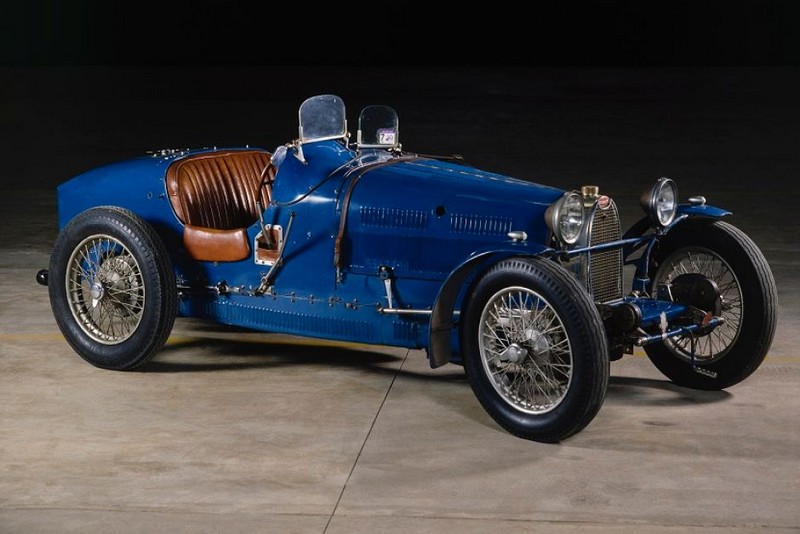 October 15, 2016 - permanent Icons at the Powerhouse Museum Sydney, Australia
Have you ever explored a museum exhibition and wondered, "how do they know which items are worth collecting?" — I have.
So when I talked to Jacqui Strecker, the head of curatorial at the Museum of Applied Arts and Sciences in Sydney, it was one of the first questions I asked.
She had just pieced together a new exhibition entitled Icons at the Powerhouse Museum in Sydney.
It is a kind of "best of the best" exhibition of the more than 500,000 items in the News South Wales collection.
The 70 rarely-displayed items, chosen by Dr Strecker, have been put together to challenge the traditional stereotype of an icon.
"Traditionally, we've associated icons with religious paintings that have a special spiritual power, that draws us to those items as an object of worship or admiration," she said.
"Now we understand icons as digital icons that help us navigate our way around computers and smart phones.
"What I've done with this exhibition is really gone through our basement, our extraordinary collection, and I've chosen my favourite objects that I think tell an interesting story and are really worth looking at and challenging the viewer to think about what constitutes an icon today."
The items range from Aboriginal pottery; a silver, brass and wooden crucifix worn on a necklace; a 1928 Bugatti racing car (so valuable Dr Strecker would not tell me how much it was worth); Australian performer Johnny O'Keefe's red suit and the Olympic torch Cathy Freeman used to light the cauldron at the Sydney Olympics.
Photo: 1928 Bugatti driven to victory by Arthur Terdich at the 1929 Australian Grand Prix.
---

October 23, 2016 - ??? Art of Bugatti exhibition - at the Petersen museum Los Angeles, USA
I get a report from Terry Cook that it is really a breathtaking display!
From the "Carscoops" website:
The Petersen Automotive Museum will host the 'Art of Bugatti' exhibition, one of the most complete lineups of the Bugatti family ever, showcasing the most important creations of the company.
The exhibition will open to the public on October 23 and will remain on display for a year.
The purpose of the exhibition is to give visitors an inside look at the history of one of the greatest art dynasties of the last two centuries, starting with the patriarch Carlo Bugatti and his path through the arts, including his mastery of painting, furniture design and manufacture and silversmithing. It then details the work of his two sons, Rembrandt and Ettore before ending up to the latter's children.
"The Bugattis were an incredibly fascinating family and their history, like all families, is filled with both triumph and tragedy," said Peter Mullin, chairman of the board of directors for the Petersen. "Their incredible aptitude for art and engineering is unparalleled by any family before or since and their legacy is worthy of celebration. It's a great honor to share these works with the public and I'm so pleased that we could bring this exhibition to the Petersen."
The vehicles on display include the Type 41 Royale, Type 57 Atalante, Type 35 and Type 46 along with modern Bugattis like the EB110 and the recently unveiled Chiron, with the assemblage representing the entire span of Bugatti, featuring cars designed by both Ettore and his son Jean Bugatti.
"The Art of Bugatti is a show unlike any other and the Petersen is so pleased to be able to share it with our patrons," said Petersen Executive Director Terry Karges. "The quality and variety of the art and automobiles on display is incredible and it truly gives a unique insight into the history of a fascinating and talented family."
Link to the Petersen museum website
---
January 12 - 15, 2017 Interclassics Maastricht, the Netherlands

This event is traditionally the first big event of the year

Usually with the stand of Jean Prick, showing at least a few Bugattis
---

February 8 - 12, 2017 Retromobile Paris, France
The event in France is usualy the 2nd big event of the year, shortly after the one in Maastricht
The Retromobile always surprises us with an unexpected number of Bugattis
---
February 10, 2017 Artcurial Motorcar auction at Retromobile Paris, France

With many Bugattis and Bugatti Automobilia from the "Collection Hervé & Martine Ogliastro".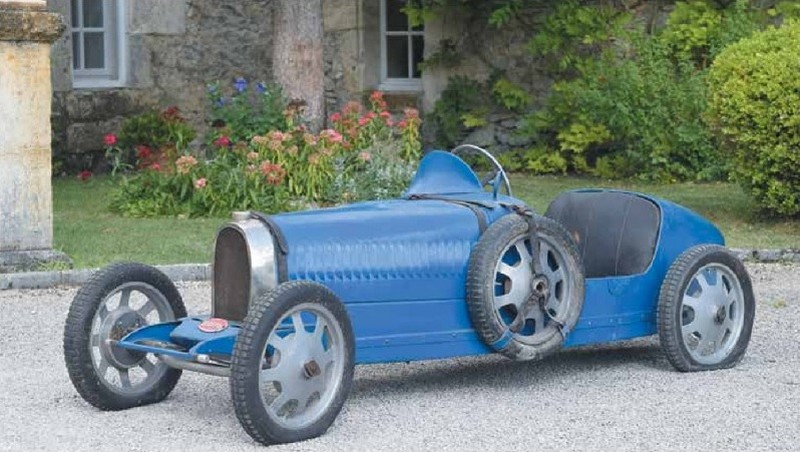 Lot 25 - Bugatti Baby - Chassis 388A - Est. 30 000 - 50 000 €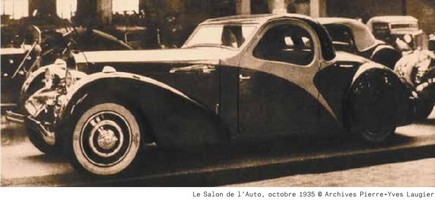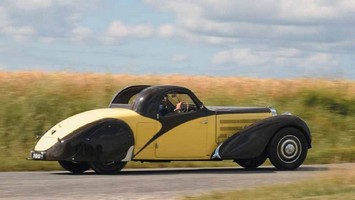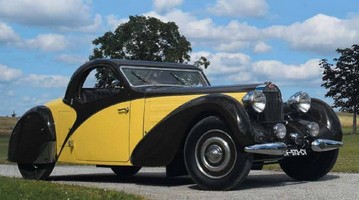 Lot 27 - Bugatti Type 57 Atalante découvrable - Châssis n° 57330, Moteur n° 548 - Est. 1 000 000 - 1 500 000 €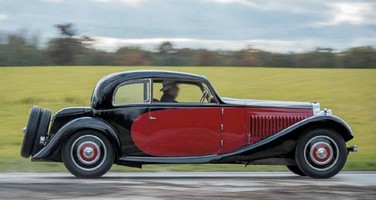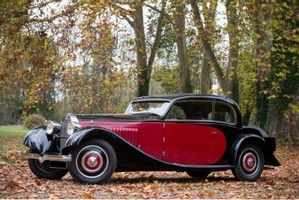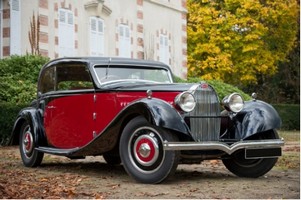 Lot 40 - Bugatti Type 57 coach Pre-Série Gangloff - Châssis n° 57106, Moteur n° 40 - Est. 430 000 - 530 000 €
PDF Catalogue (BIG file!)
---
February 11, 2017 Artcurial Automobilia auction at Retromobile Paris, France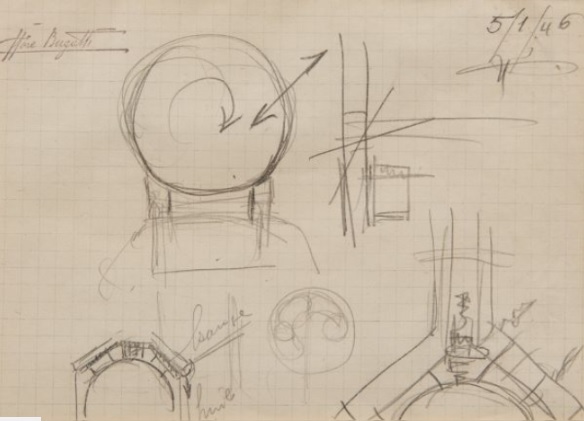 Lot 500 - Ettore BUGATTI (1881-1947) Etudes mécaniques (Sketch) - Est. 500 - 1 000 €
But what is it??
Lot 520 - Géo HAM (Georges Hamel) (1900-1972) Pilote au casque bleu - Est. 700 - 1 000 €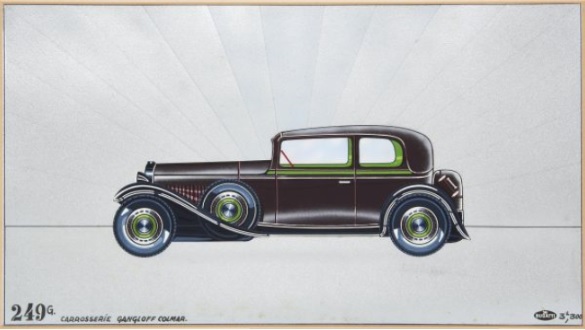 Lot 527 - GANGLOFF Bugatti 3,3L Limousine - Est. 400 - 600 €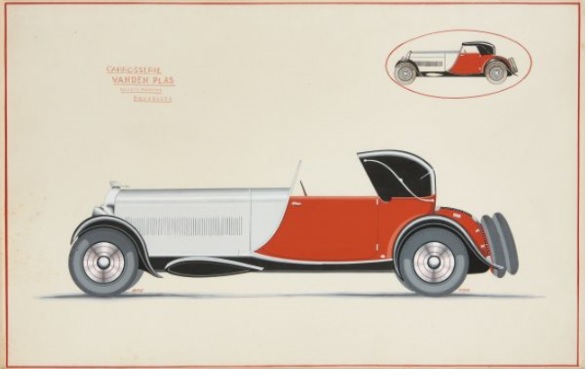 Lot 528 - Willy VAN DEN PLAS - Cabriolet transformable Bugatti - Est. 300 - 500 €
Lot 531 - Pierre DUMONT (1920-1987) - Bugatti Royale Double Berline décapotable 1928 - Est. 1 000 - 1 500 €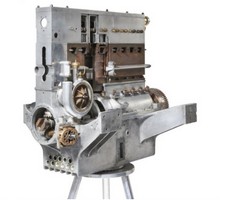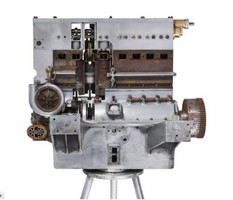 Lot 543 - BUGATTI Type 35 engine - sectioned - Est. 15 000 - 25 000 €
Lot 556 - BUGATTI Boyce - Est. 500 - 800 €
Lot 557 - JAEGER-BUGATTI Montre de bord, vers 1930 - Est. 500 - 800 €
Lot 558 - BUGATTI - Boyce et ampéremètre - Est. 700 - 1,000 €
Lot 559 - BUGATTI Enjoliveur - Est. 300 - 500 €
Lot 560 - BUGATTI Plaque émaillée - Est. 800 - 1,200 €
Lot 562 - BUGATTI Montre bracelet publicitaire - Est. 200 - 300 €
Lot 566 - Philippe LALAGÜE (né en 1955) Bugatti et Delahaye - Est. 200 - 300 €
Lot 570 - Philippe LOUZON (Né en 1956) - Bugatti Type 30 - Est. 1 000 - 1 500 €
Lot 572 - GERI - Bugatti Automobiles, Autorails Molsheim - Est. 600 - 800 €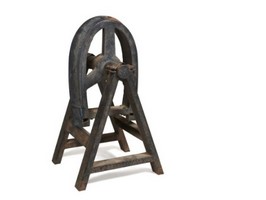 Lot 573 - PROVENANT PROBABLEMENT DES USINES BUGATTI - Matrice de radiateur et son support - Est. 4 000 - 6 000 €
Lot 574 - AGUILA-BUGATTI N°45469, circa 1930 - Chronographe bracelet - Est. 10 000 - 15 000 €
Lot 575 - BUGATTI - Le Pur-Sang de l'Automobile - catalogue de 1937 - Est. 300 - 500 €
Lot 576 - BUGATTI - Ettore Bugatti - Est. 400 - 600 €
Lot 577 - JEAN PERRET - BUGATTI - Montre bracelet - Est. 300 - 500 €
Lot 578 - BUGATTI - Montre de bord - Est. 300 - 500 €
Lot 579 - BUGATTI Pendulette de bureau publicitaire - Est. 300 - 500 €
Lot 580 - BUGATTI Radiateur publicitaire - Est. 500 - 800 €
Lot 581 - BUGATTI 55 ROADSTER (Children's car) Fabrication de La Chapelle - Est. 6,000 - 9,000 €
Lot 589 - EUREKA -BUGATTI Modèle sport 302 - Est. 1,500 - 2,500 €
---
February 26 - March 13, 2017 Bugatti Club Australia - Tour of Victoria Australia

The tour will start with a welcome dinner and night in a hotel overlooking one of Melbourne's iconic beaches on the evening of Sunday 26th of February 2017 prior to departing the next morning with 2 1/2 days touring the West Coast with a different exploration of the Great Ocean Road to the normal drive through. Two nights will be spent in accommodation high up on Beacon Point with fantastic views across the Road, the beach and the Southern Ocean toward Tasmania; this venue has a highly rated restaurant. The colourful native birdlife outside your window is fascinating and koalas and other native animals are usually seen. While in the area we plan a visit to the Otway Fly Tree Top Walk where you will walk through the tops and above giant native trees, and a special visit to Cape Otway Light House, one of Australia's most important, which has been operating since 1848 on the area known as the Ship Wreck Coast, where numerous ships had a tragic end in the mid-and late 1800s. On a recent run over the route for these two days, we saw 7 koalas including one with baby.

On the third day we will continue to follow the coast and then head inland through one of Australia's most recently active volcanoes, now the home to a group of emus and a few koalas, to spend 2 nights at the highly rated Royal Mail Hotel in the scenic Grampians area. Thursday will be a relaxing day with a gentle tour of this scenic area including visit to an historic winery and lunch at a very early homestead. We will then move to Ballarat to visit Sovereign Hill, a reproduction of a gold mining town from the early 1800's.

On the seventh day, Saturday, April 4, we will head North via a fascinating water driven flour mill built in 1862, a hilltop morning stop and lunch at an old sheep station homestead to the Murray River at Echuca where we will stay for two nights. On Sunday, our 1910 steam driven paddle steamer will pick us up to take is to lunch at a nearby winery. After leaving Echuca we will head for the hills; the Mount Hotham ski resort (although no snow at this time of year) and then on to Lakes Entrance in Gippsland for two nights. We will go by a different type of boat to lunch and a tour of the Gippsland Lakes.

On Thursday, we will transfer to the Inverloch Resort for the last 4 nights to have 3 days touring the beautiful areas of Southern Gippsland including Wilson's Promontory. This will be the annual Bugatti Club Australia three day rally. On Monday 13th of March, the Labour Day public holiday, we will return to Melbourne, with possibly an interesting Mornington Peninsula lunch venue on the way.

We expect the total distance driven in Victoria to be around 3,000 km.

We have received interest from Bugattists in countries as far afield as UK, France, Netherlands, Belgium, Luxembourg, Switzerland, Italy, USA, Japan and New Zealand with Bugattis including T 13, T 22, T 23, T 30, T 35, T 40, T 43, T 44, T 51, T 55 and T 57 with many of some of these models. (also for the rally below)
---
March 16 - 31, 2017 Bugatti Club Australia - Tour of Tasmania Australia

For a small island, Tasmania has an enormous amount to offer the visitor and I have been very surprised at the number of new venues to visit and exciting events since the Club was in Tasmania in 2008 whilst the amazing, World Heritage listed, National Parks remain in great condition. We have tried to pick the top places to cover in two weeks what people say takes six weeks to cover properly.

After three nights in Melbourne, we will catch the overnight ferry to Devonport on Thursday 16th of March, and on leaving the ferry at around 7 AM we will have an interesting breakfast on our way to 2 venues where Platypus and Sea Horses are cultivated. We will then have a typical Australian pub lunch on our way to Woolmers Estate, a very early (1840s) convict built Homestead and outbuildings which has hardly changed since it was built. We will then move to Launceston for the night.

On our second day in Tasmania we will head east to the coast for lunch on our way to Freycinet Peninsula where the next day will be free to explore this incredibly scenic area which includes Wineglass Bay (1 of the 10 top beaches in the world) and numerous walks through the National Park. We should then have plenty of oysters available at lunch and on our way south to the Port Arthur convict site where we will stay nearby for one night and have a tour of that site, hopefully a little more joyously than in its convict heyday.

Before leaving Port Arthur, on Tuesday morning we will have a speedboat eco cruise around of the Tasman Peninsula, which is not only great fun, but also is the best way to see a lot of the interesting coastline including some of the highest sea cliffs in the Southern Hemisphere. We will then travel via Australia's oldest road bridge, near one of the oldest towns, to Hobart for three nights. In Hobart we plan to visit Mona (Museum of Old and New Art) an amazing new building with some interesting and challenging "art", but there are so many interesting visits possible in Hobart, that we will have some spare time and some recommendations.

On the morning of the eighth day in Tasmania we will head west right across the island, and on the way visit "The Wall" a truly amazing sculptured wall of Huon Pine 3 m high and 100 m long completely carved by one man to show the history of the Tasmanian Central Highlands; we can also visit Lake St Clair, claimed to be Australia's deepest lake, in its World Heritage environment, and both of these near our lunch venue. That night we will reach Strahan where we again have two nights.

Our day in Strahan will offer a trip through beautiful, rugged heritage listed countryside to Queenstown on the amazing West Coast Wilderness Railway with its fascinating duplex ABT steam locomotives which were built around 1900 and which drive on the track and on a rack and pinion down the centre. After lunch we will view Macquarie Harbour and the Gordon River with its old convict settlement, natural forests, salmon cultivation and very treacherous entrance which wrecked many ships. The next morning, we will leave the East coast and head to beautiful and historic Stanley on the north coast for lunch, via several interesting possible visits on the way, and on to the new Tall Timbers Resort in Smithton.

On Monday, our 11th day in Tasmania, we will take the recently sealed road to Arthur River to take a cruise on the River to lunch; the heritage forests here are completely natural virgin and there has been no logging on this river. The next day we will go to a Whisky distillery for lunch (Tasmanian whisky's have recently been winning international awards) and visit an artists' workshop/gallery and a fascinating garden on our way to Cradle Mountain, where we will then have a free day to visit the Tasmanian Devil conservation park, walk around the lake and explore this World Heritage National Park.

On our final day in Tasmania, on our way to the ferry that evening, we will make a morning stop at "Tasmazia" – mazes and a shrunken village; befitting its address: Staverton Rd. Promised Land. We will then make our way to Clarendon House, said to be "the grandest colonial house in Tasmania" for lunch and a tour. Our final destination will be the overnight ferry arriving back in Melbourne early in the morning of Friday 31st of March.

The total distance driven touring Tasmania will be around 2,000 km.
---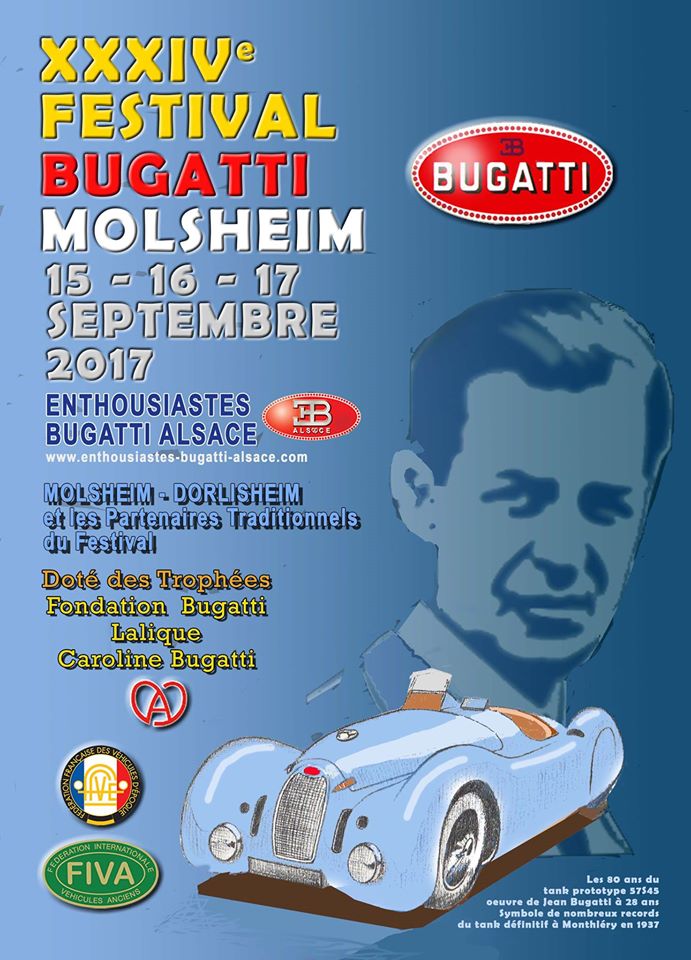 September 15 - 17, 2017 Bugatti Festival Molsheim, France
The only event which always takes place in the birthplace of Bugatti.
---
Visit this online college writing blog to find academic tips.
Get free writing tutorials from academic experts.
---
Please let