Bugattis for sale
Maintained by Jaap Horst
---
If you have any Bugattis for sale, or know of any Bugattis for sale, please write or e-mail me.

If you're succesful buying or selling a Bugatti because of this page, I would appreciate it if you let me know (to remove the ad), and of course all financial donations are welcome. (Consider 1/2 % of the price, so I can buy my own Bugatti after selling two hundred) :-(

It can be difficult to finance a Bugatti, or any other car for that matter. Usually it is not a good idea to buy a car with retirement funds or an IRA since there are penalties and taxes to consider. But it can be done as long as you are not setting up a self directed IRA which has more restrictions than a regular IRA account.
---
Search possibility
I know that many sellers don't want to publicly offer their Bugattis (I often get a request if I know of a possible buyer for a certain Bugatti), on the other hand, I also know that some possible buyers have similar requests, if I can look out for a certain car.

Please write or e-mail me if you have a request, and want me to look out for a certain type of Bugatti (or major part) for you! (or if you have one to offer).
---
French Bugattis
Note that Bugattis on auction, will be listed under "events"
---
For sale: Bugatti Type 57 Gangloff Stelvio
2nd Series
Serious enquiries only.
Please contact the seller through the webmaster by e-mail: j.j.horst@bugattipage.com
17-9-2023
---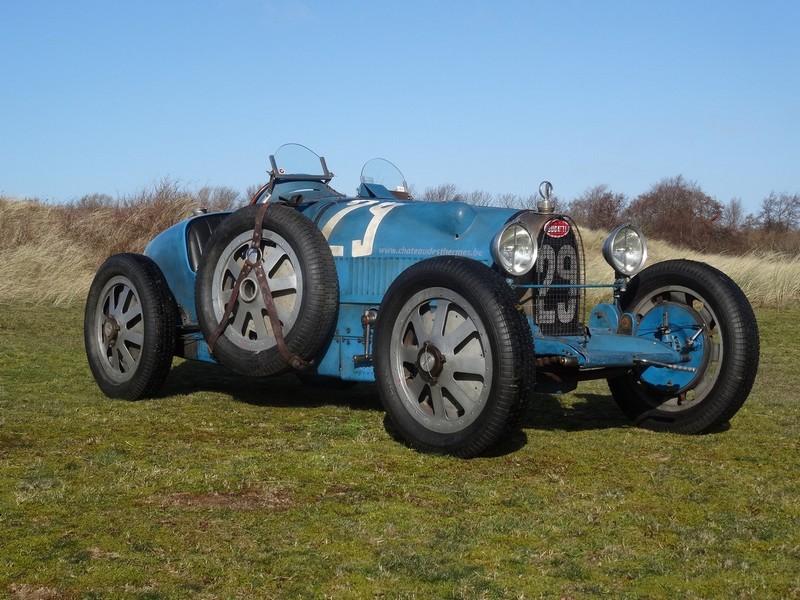 1925 Bugatti T35A Grand Prix
Chassis 4652
This original 1925 Bugatti 35A is the 2017 ZOUTE GP OVERALL WINNER. The GP consisted of 230 cars, with first delivery date up to 1968! Also among the competitors were the factory teams of BMW and Porsche.

This superb 1925 Bugatti Grand Prix 35A 4652 comes fully documented with a provenance- and inspection report dated 3 March 2018. The reports are made by the highly respected Bugatti expert Kees Jansen, the author of several Bugatti Registers. (the Dutch Belgian Registers -4 volumes and the fourth volume of the American Bugatti Register)

The conclusion of the report is: This is a highly unique car that has been preserved to its 1949 state when it was last used as a professional racecar. The 35 also comes with a FIVA card A/3 (Original/restored) and is Mille Miglia eligible.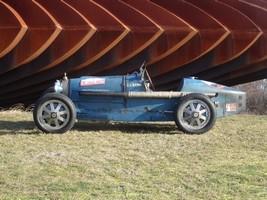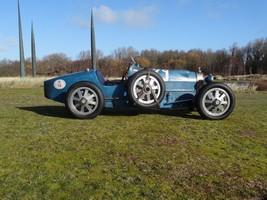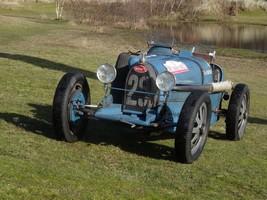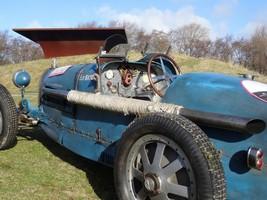 More info at FS Cars, the Netherlands
6-6-2018
---
Bugatti Garages
Current Bugatti factory
The Bugatti EB16/4 Veyron is made by Bugatti S.A.S. Addresses:

Bugatti Automobiles S.A.S
1, Château St. Jean
Dorlisheim
67120 Molsheim France

Press contact:
Liaison office Lausanne
Phone: +41 21 601 4141
Fax: +41 21 601 4142

---
Argentina
"Pur Sang"
We remanufacture Type 35, Type 43, Type 52 and the vice with its supports.
Commercial director: John Bothwell
email: john@pursangweb.com.ar
Arg mobile: +54.911.3475.1247
U.S. mobile: +1.949.294.5719
Address: Almafuerte 2650- 3100 Paraná, ER - Argentina
Fax: 54 - 343 - 4260326
E- mail: pursang@arnet.com.ar

---
Canada
The Guild of Automotive restorers Inc.
My old site for the Guild (incorrect contact info)
---
France
Jean NOVO's garage is now taken over by his son Fred The specialist for Molsheim Bugattis Restauration and Repair:
Telephone and Fax: 33 1 69148286 (please speak French on the phone) 3, rue puits de l'orme, 91630 MAROLLES en Hurepoix
France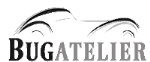 Bugatelier en Alsace
Christian Schann
F-67205 Oberhausbergen
?Tel: +33 (0) 674 44 74 59
bugatelier.eu
Ventoux Moteurs Engineering (Laurent Rondoni)
56 Bd Louis Giraud
84200 CARPENTRAS
FRANCE
Tel: 0033 4 90 60 23 98
Fax: 0033 4 90 60 51 75
www.ventoux-moteurs.fr
---
Germany
Werkstatt für automobiles Kulturgut
Martin Strohhammer
Neukammer 1
Traunstein
e-mail: Strohhammer@gmx.de
00498612097747

We are specialised in restauration and service of Bugatti cars, located in southern germany near the austrian border.
---
the Netherlands
EBS
Ernand Jonker
Wippertdijk 11
7437rc Bathmen
tel: +31 573221388 or +31 636171770
E-mail: info@ebs-engineering.nl

FS Cars
Frank Slopsma, Engineering and engine overhaul
Including Bugattis on offer
Nieuweweg 26A
1784 PJ Den Helder
Tel.: 0031-(0)681 309 418
E-mail: info@fscars.nl
Web: www.fscars.nl

Harry's Engineering Service
Harry Kouwen
Phone: +31 523 681140
fax: +31 523 681141

Klopper Engineering
Broekdijk 69
7663 TG Mander
tel.0541-680 360
E-mail: klopper.eng@outlook.com
---
New Zealand
Auto Restorations Ltd, Christchurch, New Zealand.

Alan Stanton , Gavin Bain.
52 Stewart Street
Christchurch 8142
New Zealand
PH 64 [0]3 669988
FAX 64 [0]3 3665079
www.autorestorations.co.nz

Nordell Restorations http://www.nordellrestorations.com/bugatti.html
---
United Kingdom
Brineton Engineering
Brineton engineering closed its doors, October 2020, due to ill health of Michael Hope.
Their parts supplying capability has been taken over by Tula Prescision Ltd.

Crailville Limited Complete Coachbuilding Service Canal Yard, Hayes Road, Southall, Middlesex, England.
Not really specialized on Bugattis, but they are very good in reconstructing bodywork, see their Atlantic

Crosthwaite and Gardiner Tel: +44 (0) 1825 732240, Fax: +44 (0) 1825 733363 .
Loads of spare parts, see www.crosthwaiteandgardiner.com

David Sewell, Independent Bugatti Consultant, Green Farm, Middleton-by-Youlgreave, Bakewell, Derbyshire DE45 1LS, United Kingdom, Tel./Fax.: +44 (0)1629 636288. Mr. Sewell is an independant Bugatti consultant who for many years was the Registrar of the British Bugatti Owners Club. Services offered include historical research on specific automobiles, valuations and brokerage.

Ivan Dutton Ltd. , Peacehaven Farm, Worminghall Road, Ickford, Aylesbury,Buckinghamshire,HP18 9JE, UK.

His current ventures include:
manufacturing hollow GP axles
T35/43 cylinder blocks
Paper elements oil filters to fit inside standard oil filter
Scintered metal clutches (crash free gear changes)
Dyno testing of engines (including Royal) Info: Jon Rose E-mail: jrose01@buckscol.ac.uk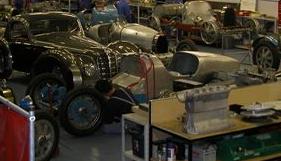 Gentry Restorations Ltd
www.gentryrestorations.co.uk
12 Wornal Park
Menmarsh Road
Worminghall
Aylesbury
Buckinghamshire
HP18 9JX
Phone ++44 (0) 1844 338346
Fax ++44 (0) 1844 338347
gentryrestor@btconnect.com
Click the picture!
FARNDON ENGINEERING
Performance Components
Farndon Engineering are an established manufacturer of engine block components and have been so for over 30 years. Supplying mainly the autosport and classic markets world-wide we have a reputation for being masters at manufacturing crankshafts, connecting rods and flywheels specifically to our customers needs in batches of one upwards. We can manufacture our components for any engine and have a great deal of experience with Bugatti parts.
If you would like us to send you copies of our product information pack or if you would like to know anything further please contact me at any of the numbers shown below.
Annerley Howard
Farndon Engineering, Bayton Road, Exhall, Coventry CV7 9EJ, UK
Tel: +44 (0) 1203 366910
Fax: +44 (0) 1203 644698
E-Mail: AnnaHow@aol.com
www.farndon.com
Star Engineering
run by John Underwood. He has been building radiators for pre-1940 Bugatti, Bentley, etc since 1983 and is known to many enthusiasts.
The Garth, Usk Road, Caerleon, Gwent NP18 1LQ, tel and fax. +44 (0) 1633 423915
John and his team will restore or build radiators from raw materials and also manufacture cores for resale to private and commercial restorers.
Rod Jolley
Rod Jolley Coachbuilding Ltd.
37 Gordleton Industrial Park, Sway Road, Lymington, Hampshire SO41 8JD, England, UK.
Tel: +44 (0) 1590 683702
Fax: +44 (0) 1590 683634
Email: enquiries@rodjolley.com
Tula Precision Ltd
Tula Precision Ltd has taken over the Brineton Engineering stock, patterns and drawings, September 2020.
tula-bug.co.uk
Address: 2 & 3 The Old Coal Yard, West End, Northleach, Gloucestershire, GL54 3HE England
Tel: 01451 861160
Email Charles Knill-Jones: Charles@tula-bug.co.uk
Email Parts Department: Parts@tula-bug.co.uk

---
USA
Competition Motors 40 Longmeadow Road
Portsmouth, NH USA
Telephone: 603-431-0035
Fax: 603-431-0590

Our email address is: Bugatti@competitionmotorsltd.com
competitionmotorsltd.com

Owned by Donald Koleman, who is always thrilled to show the shop to visitors! Competition Motors has done mechanical restorations on several Pebble Beach winners.


Sam Jepson - American speed and custom
Sam Jepson worked with Jim Stranberg, before Jim sold his business.

Jepson's is an independent one-man business, working out of several exceptionally clean metal building on his rural property, situated conveniently close to Denver, and its International airport.

A well-known USA collector has his most challenging Bugatti, Delage, Delahaye, Talbot-Lago and Voisin repair work done these days by Sam.

Since Crossthwaite and Gardner can no longer deliver Type 57 Bugatti engine blocks, Sam took it upon himself to do so. He has carefully machined newly-cast Type 57 blocks. Beautiful workmanship, and they are cast from a far better, modern aluminum alloy, than Ettore was ever able to obtain. Sam's are identical, and superior.

3420 South Country Road 29
Loveland, Colorado
USA 80537
Phone:(970) 962-9870

Old Foundry Toy Works
We offer professional restoration and repair work to the original Bugatti Type 52 "Baby" as well as modifications and motor installations to the current Authentic Models reproduction of the Type 52, we of course also offer sales of the reproduction model.
1020 South 10th Street
Lafayette, Indiana 47905, USA
tel. 765-742-1020
www.oldfoundry.com
---
Vive La Marque !!
---
Back to theBugatti Page