Period pictures of Bugattis 2: Touring
---

The smaller pictures can be clicked for an enlargement in a separate window! A few of the bigger ones also!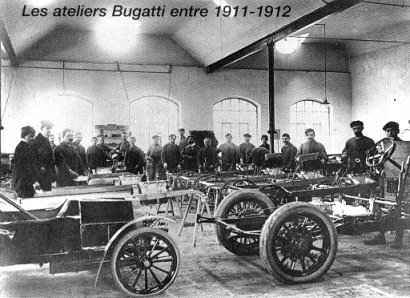 The Bugatti Workshop, 1911 or 1912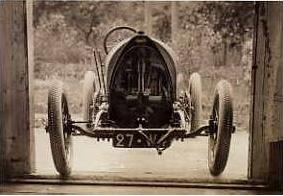 See-through radiator of a 5-litre Roland Garros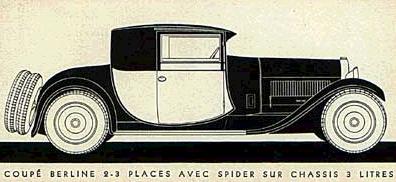 Bugatti Coupe Berline brochure Click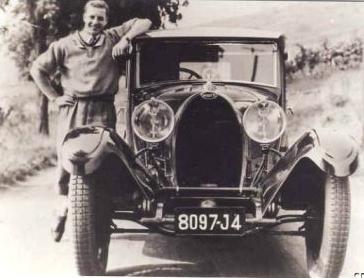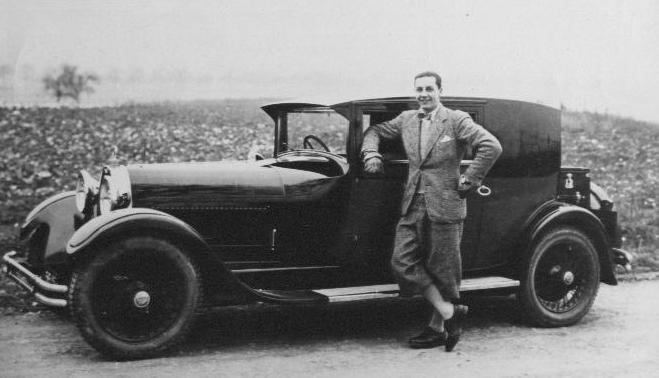 Jean Bugatti and Bugatti T44 Fiacre Click Right Note that these are two different occasions and different cars!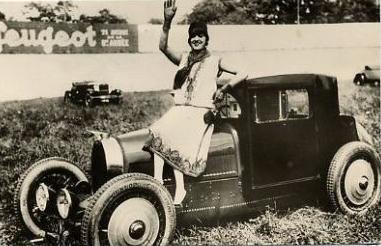 Bugatti T37 Coupe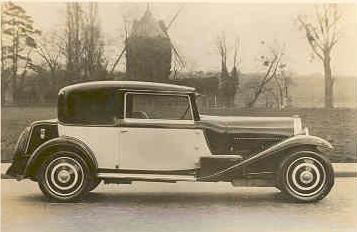 1929 - 1930 Bugatti T46 Duotone Coupe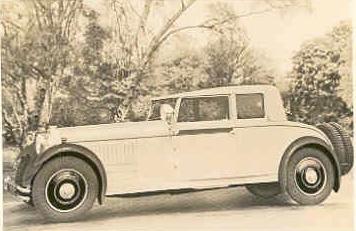 1929 - 1930 Bugatti T46 Speed Sedan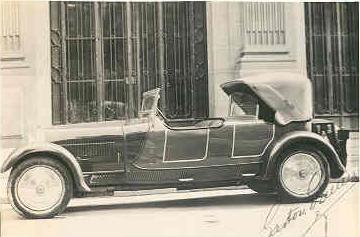 1929 - 1930 Bugatti Phaeton Victoria Gaston Grummer Click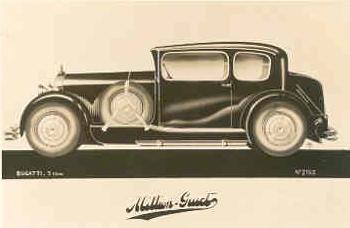 1930 Bugatti T44 Million Guiet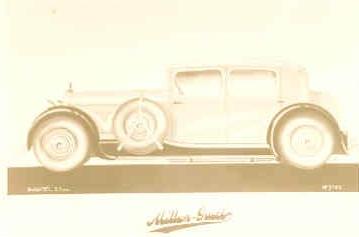 1930 Bugatti T46 Sport Sedan Million Guiet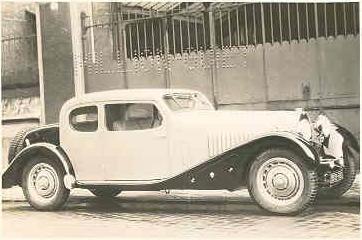 1930 Bugatti T50 Coupe Victoria Million Guiet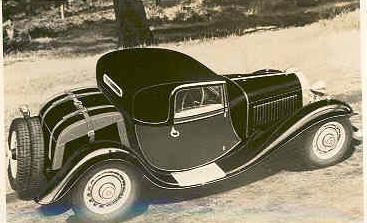 1930 Bugatti T50T Convertible Touring Coupe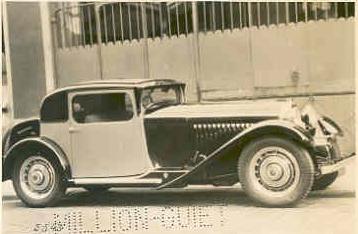 1930 Bugatti Hardtop Sport Coupe Million Guiet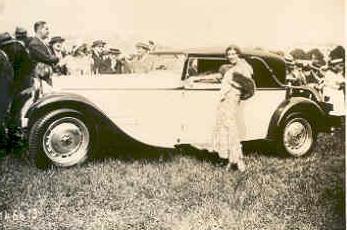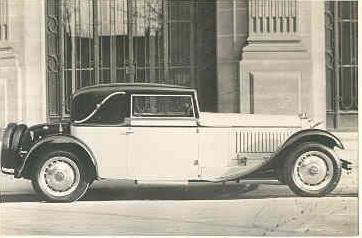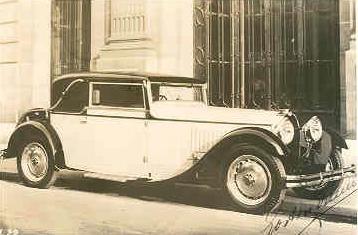 1930 Bugatti Prize Coupe Gaston Grummer Click right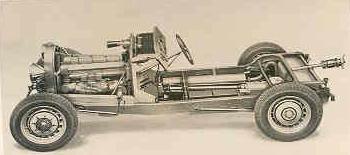 1930 Bugatti T50 Chassis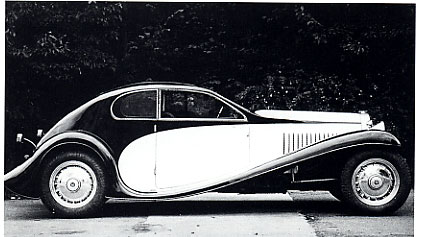 Bugatti T50T Surprofilée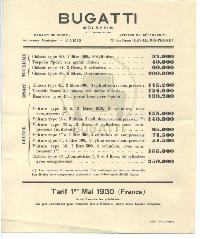 Pricelist May 1930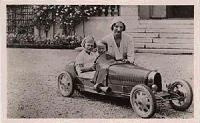 The T52 was a present to the Belgian Royal Family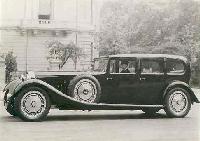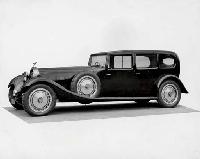 1931 Bugatti T41 Royale. Coachwork design by the Park Ward Company, depicting formal limousine coachwork on the famous Royale chassis; to reverse is hand-manuscripted with specification details of construction and interior furnishings etc, the bodywork being replicated from that previously supplied to the purchaser who owned a 1920 30hp Daimler bodied by Park Ward. The right photograph shows the car with a Rolls Royce Spirit of Ecstasy mascot detailed in the specification.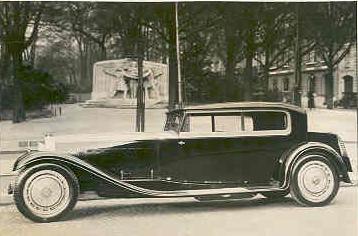 1932 Bugatti T41 Coach Kellner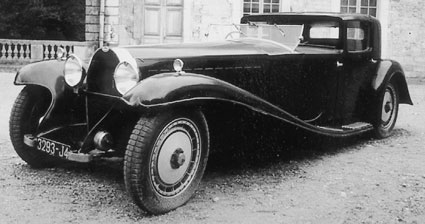 Bugatti T41 Royale Coupé Napoleon (date of picture unknown)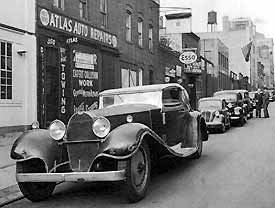 Bugatti T41 Weinberger. Scrap Royale... "The picture is obviously a Bugatti Royale but what is interesting is that it was taken on the streets of New York shortly after this car was purchased from a junk yard in the late 1930s. It was bought by Charlie Chain for $350 and it is parked outside Stitch's garage. Stitch's place was located on the fifth floor and required an elevator ride to get vehicles in. One might wonder if it is outside because it was to long to fit on the elevator. "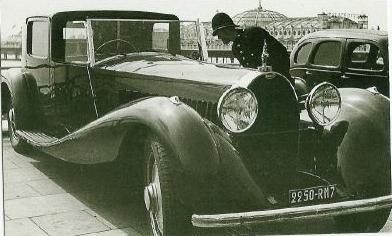 Bugatti T41 Royale in Brighton, 4-9-48, Photo Guy Griffiths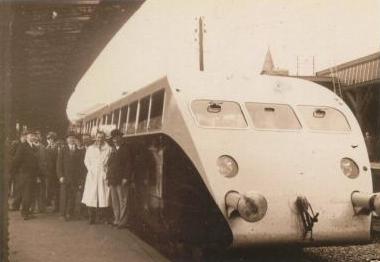 Ettore and Jean Bugatti at a test run of the (Royale-engined) autorail, 1933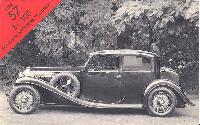 Bugatti T57 1st series Galibier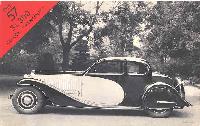 Bugatti T57 1st series Ventoux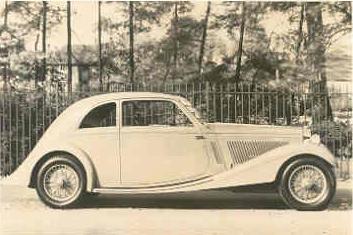 1934 - 1936 Bugatti T57 Airflow Sedan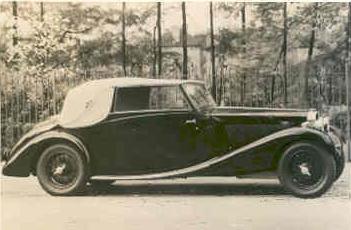 1934 - 1936 Bugatti T57 Convertible Coupe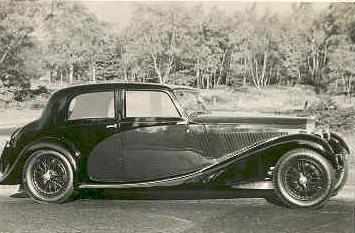 1934 - 1936 Bugatti T57 Duotone Sedan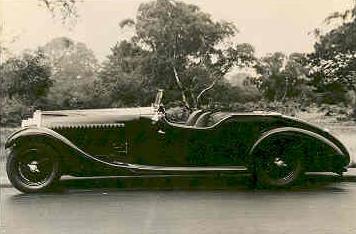 1934 - 1936 Bugatti T57 Torpedo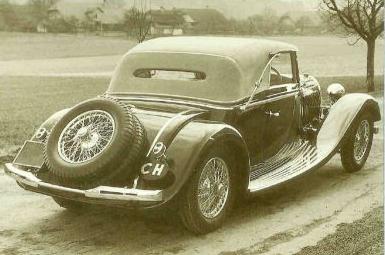 1934 - 1936 Bugatti T57 Hermann Graber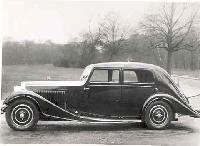 1935 Bugatti T57 Kellner Saloon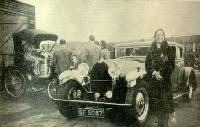 1935 Bugatti T46?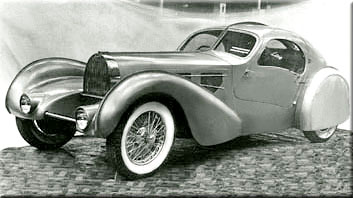 1935 Bugatti T57 Coupé Aerolithe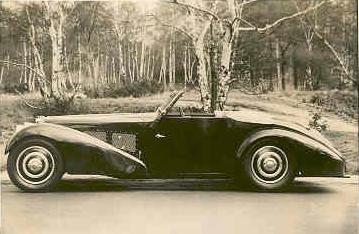 1935 Bugatti T57S Convertible Coupe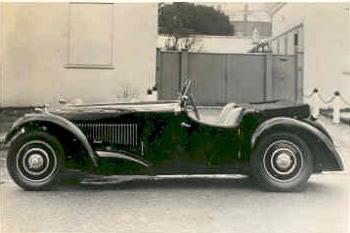 1935 Bugatti T57S Torpedo Speedster Corsica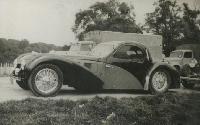 Bugatti T57S Atalante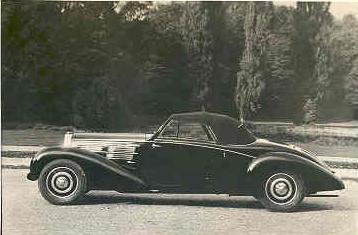 1938 Bugatti T57C Aravis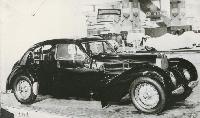 Bugatti T57 3rd series Galibier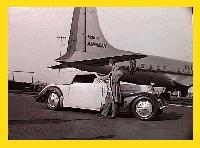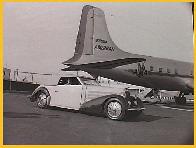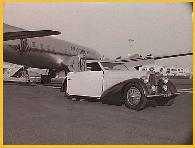 1948: Bugatti T57 in front of, and inside a DC6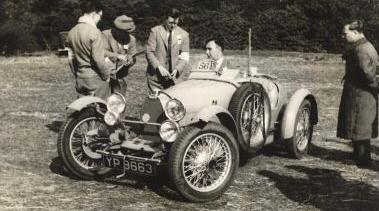 Dudley Gahagan's Bugatti 1950's

---
Continue your tour of Bugatti Pictures
---
This page of WWW services is currently maintained by Jaap Horst. I can be reached by email at J.J.Horst@BugattiPage.com
. Back to my Home Page
---
Last modified May 18, 2004
---
Vive La Marque !!