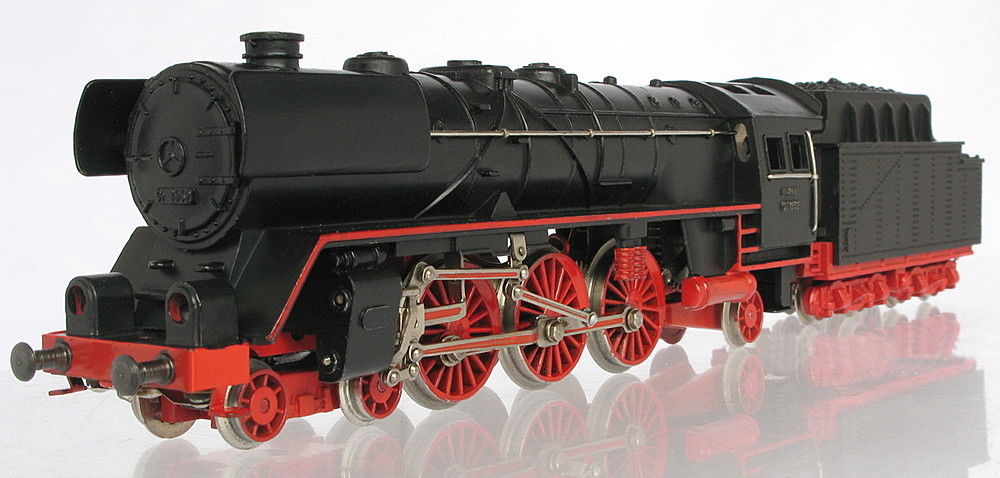 Fleischmann BR01 German Steam Express locomotive
HO-Scale - no. 1360 ca. 1955

Axle code: 4-6-2 (2-C-1)

Catalogue Number 1360 was in the Fleischmann catalogues for only about 2 - 3 years, the earliest information I have is from a 1954 catalogue. In 1957 (or thereabout) it was replaced by catalogue no. 1361, which had differently shaped front apron and head lights and a different motor.

Below the page from the Dutch 1956/57 Fleischmann catalogue with the 1361 locomotive . You will see the differences between the 1360 locomotive above and the one in the catalogue.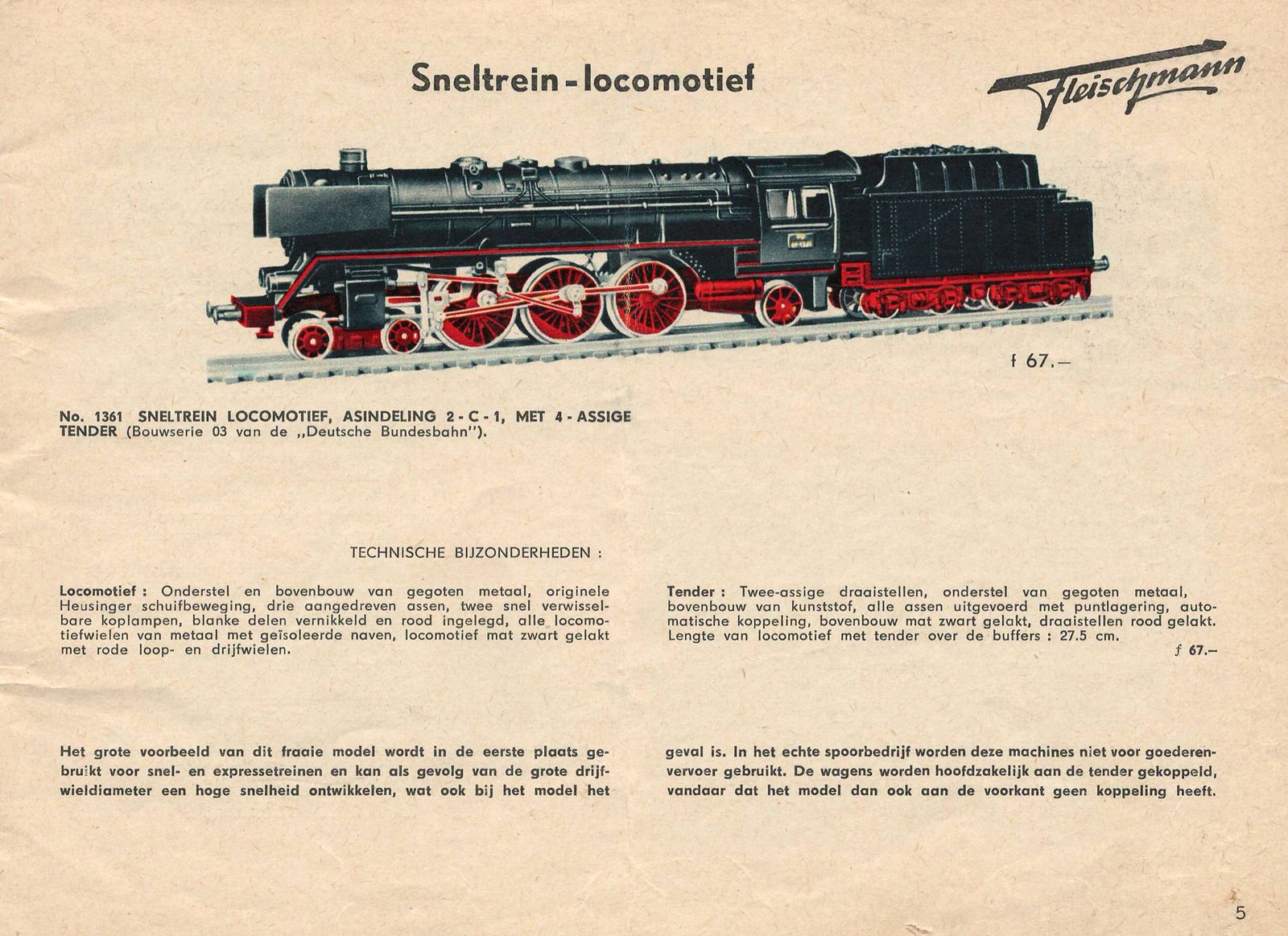 It is my understanding that after the body was sprayed black, the detail on these early Fleischmann locomotives was hand-painted at the factory.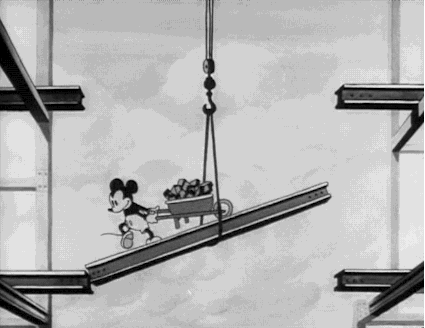 Webpage under construction
---
Back to Main Page
---
This page exists since June 17, 2018